I'm often asked by friends, fans and clients what my favorite restaurants, cafes, bars, hotels, etc are in the City of Lights. Thus I decided to begin a new series,  Paris Picks, where I'll be highlighting my top five in food, fashion and beyond, beginning with restaurants in and around my North Marais neighborhood. Bon appétit!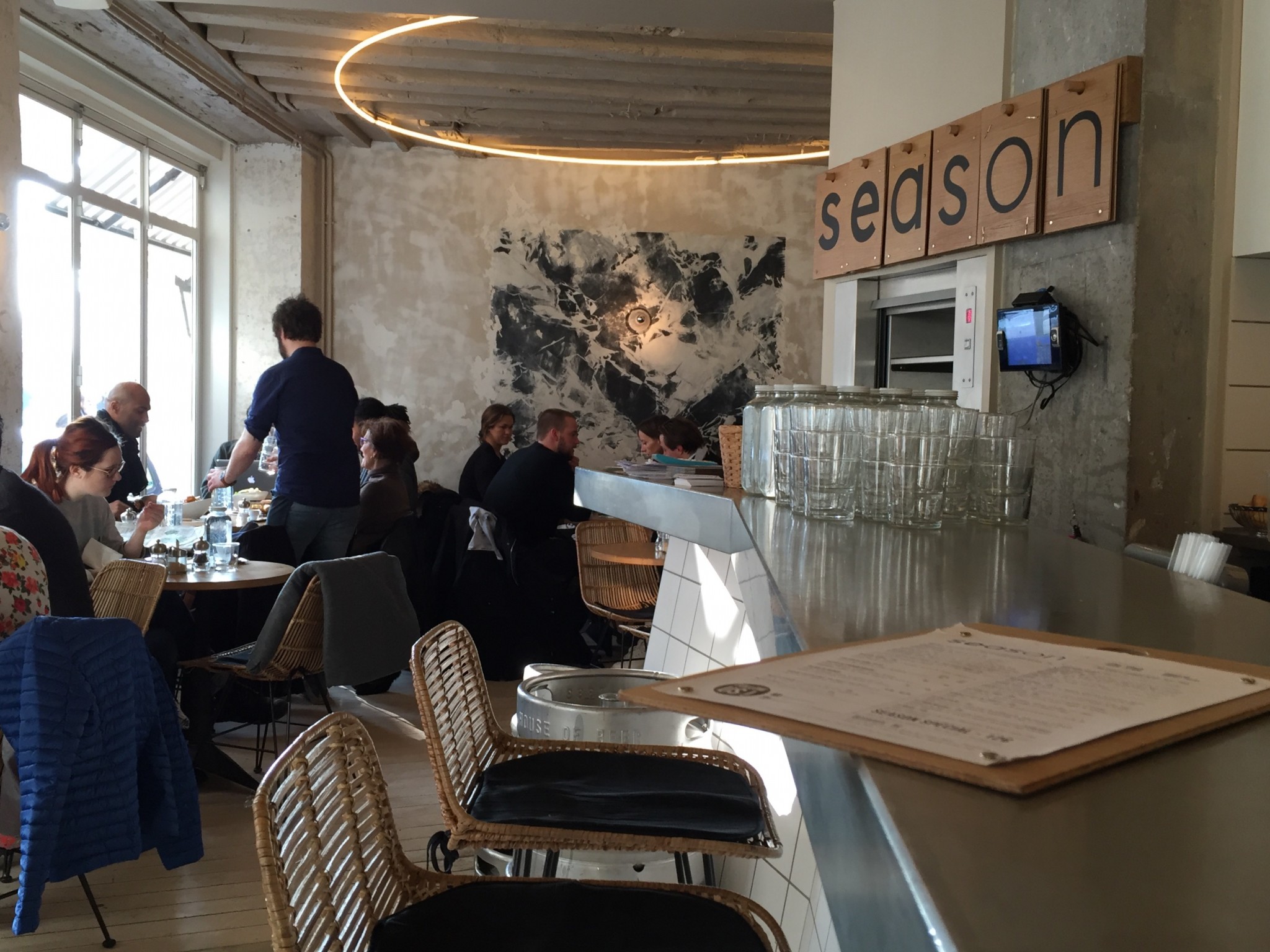 Season, one of my favorite new addresses in Paris comes from the team behind Cafe Crème and is located just across the street from this local haunt. With a daily 12€ lunch special and an array of salads (including spinach & kale Ceasar), it's the perfect place to stop for breakfast, lunch or dinner. They also serve fresh juices.
Season // 1 Rue Charles-François Dupuis 75003 // 01 42 71 52 97
For a night out at a beautiful venue featuring a small seasonal menu, there's no place quite like Les Chouettes. Be sure to try one of their creative cocktails at their second floor bar. You can read more about it here.
Les Chouettes // 32 rue de Picardie 75003 // 01 44 61 73 21
Located directly across the street from the Picasso Museum, and with the loveliest dining view (ask for a second floor window seat), Glou is the perfect gourmet lunch or dinner stop while shopping in the neighborhood. I'm particularly a fan of their ever changing prix-fixe lunch menu at 17€ or 21€.
Glou // 101 Rue Vieille du Temple 75003 // 01 42 74 44 32
Modern French gastronomy can be savoured at Pramil, an intimate restaurant located in the ever expanding North Marais. Opened opened nine years ago by chef Alain Pramil (a charming man who makes sure your experience is a good one), he offers a prix-fixe dinner menu for 33€ and an extensive wine list.
Pramil // 9 rue Vertbois 75003 // 01 42 72 03 60
Just north of the Haut Marais sits Chameleon, a restaurant that my Italian and I discovered in its earliest days, which has quickly become a go-to spot. Its minimal decor a direct contrast to its complex taste combinations. I recommend the seasonal 35€ menu including entrée, plat & dessert.
Chameleon // 70 Rue René Boulanger 75010 // 01 42 08 99 41