When I moved to Paris almost 18 months ago, I knew barely a soul. My one Parisian friend was living her own story in Tel Aviv and all forms of human comfort aside from my Italian, were back in NYC. I soon met a few 'friends of friends' and very slowly began building a social network. Feeling the need to reach out into the world, as I had done during my travels, I started a blog. Also simply because my story of love in Paris was too unique and beautiful not to share. And, I love to write.
What would I gain from this experience of blogging? More than I had anticipated. Not only am I able to share pieces of my life from across the sea, and in so doing keep in touch with family and friends from home, in the shared language of blogging, I have met many new ones. I must add that Twitter has had a lot to do with it!
In the very early days of my Paris blog it was a woman named Andi Fisher who first reached out and somehow I felt less lonely in this quest for a new life. Since then I have come to know Andi through her misadventures, one of them taking her to Paris last October where I had the pleasure, along with many fellow Paris bloggers, to meet in person. It was an honor! (And yes, Paris bloggers rule!)
I had a chance to speak with Andi about her life and experience of blogging… and she had a lot to say! I consider Andi a mentor when it comes to social media and blogging. Soon I will share her insights.
Since that meeting I have gotten to know many of these soulful and charismatic bloggers on a deeper level as we share the experience of Paris through our online journals. These 'tweet-ups' as they have come to be known, provide a forum in which to share frustrations and celebrations, find support and simply enjoy the company of others living what can often but not always be called the Paris dream.
Via our shared language, I feel more at home and have a deeper awareness of Paris and it's people, than I had imagined I could in so short a time. Here are a few of the many faces from Sunday's much anticipated 'tweet-up', organized by Priscilla of Weekend in Paris, who was doing just that…
Melissa of Prête Moi Paris, Beth Arnold of Letter to Paris and Lily of Context Paris
Bellanda of Bellanda's Creations, Karen of Bonjour Paris and Monique of Entrée to Black Paris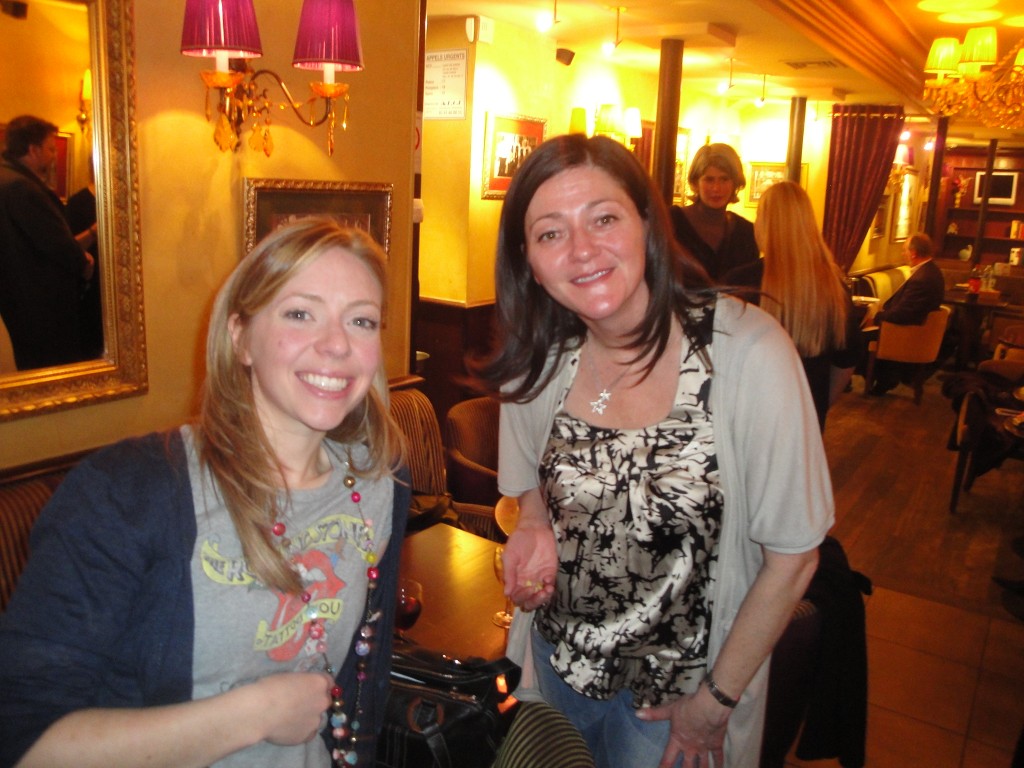 Shannon of Je Ne Sais Quoi Blog and Forest of 52 Martinis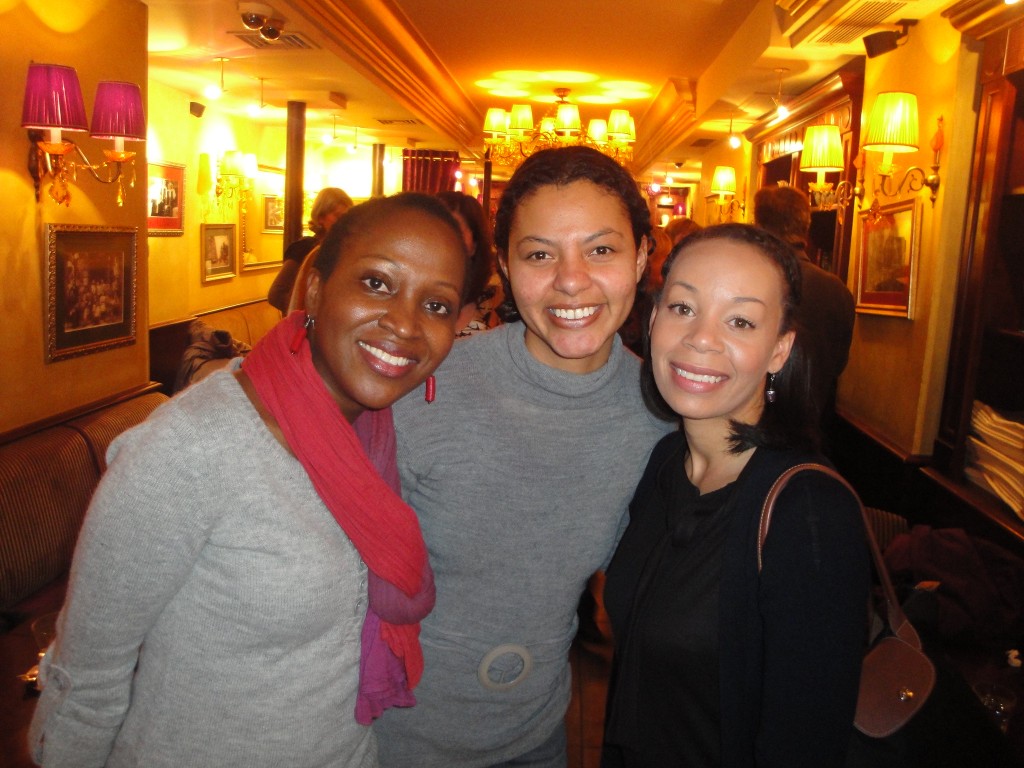 Opal of  Opal Blossoms, Sion of Paris (Im)perfect and Milla of Not Just Another Milla
Me, one of my Paris Collection bags, Bellanda and Priscilla of Weekend in Paris
Who have I missed? Until we meet again, may we continue to share the language of blogging…