I possess a strong sense of smell and simply adore perfume, but only very select scents. For the last few years I've been wearing Coco Mademoiselle by Chanel. I wasn't planning on changing my fragrance until a trip to Courchevel last March. Testing a few samples of a perfume I hadn't heard of or smelt before, I became completely smitten with the notes of a particular scent, which rarely happens. This is how I discovered Memo.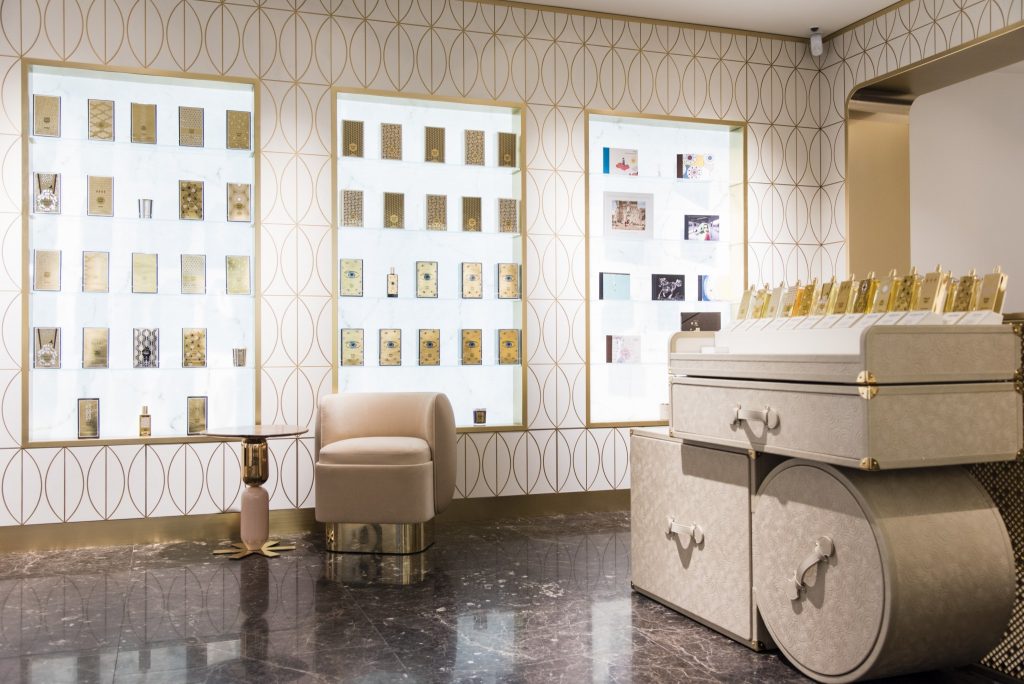 Little did I know, it was the perfect setting in which to become acquainted with a perfume company started by a couple that met on a ski lift. Clara and John Molloy are both avid travelers, he from Ireland and she from Andalucia, Spain. Together they set off on a journey to create Memo, a collection of scents inspired by their adventures around the world.
Why perfume? Fragrance has the same rite-of-passage dimension as travel, serving as a threshold between the known and the unknown. Smelling, breathing in a scent, is accepting to leave a safety zone in search of new sensations, and tying them to one's personal experience. Fragrance kindles an excitement similar to that of a journey, a departure. It is about openness and abandonment. As a fellow traveler, I couldn't agree more.

After writing a book on "noses" in 2006, Clara embarked on a voyage through the olfactory senses and Memo was born in 2007. For the last decade, Memo's Les Echappées collection has been inspired by journeys from Asia to Africa including Manoa, Hawaii, Marfa, Texas and Granada, Spain. The scent that won me over was Lalibela, inspired by the mystical land of Ethiopia. This unique fragrance, with key notes of rose, patchouli and frankincence now joins me in Paris, Monterosso, The Hamptons, or wherever my adventures take me.
Visiting their flagship store off of rue Saint-Honoré in Paris, I discovered all eighteen luxurious scents, the most recent being Eau de Memo, a commemorative fragrance celebrating the 10th anniversary of Memo Paris. Just as their perfumes are inspired by travel, so too do they travel, now being available all over the world.
The expression that best captures the spirit of Memo is "The journey is the destination". A perfume after my own heart.