Do mountains made of marble really exist? But of course. Naturally, in Italy, where most surreal beauty seems to originate. I have observed these white tipped mountain peaks many a time enroute to Monterosso. But it was just recently that I had a chance to explore them up close. The same marble that so many years earlier Michelangelo hand selected for his sculptures.
It was a spontaneous trip. We drove and drove… into the white of Cararra.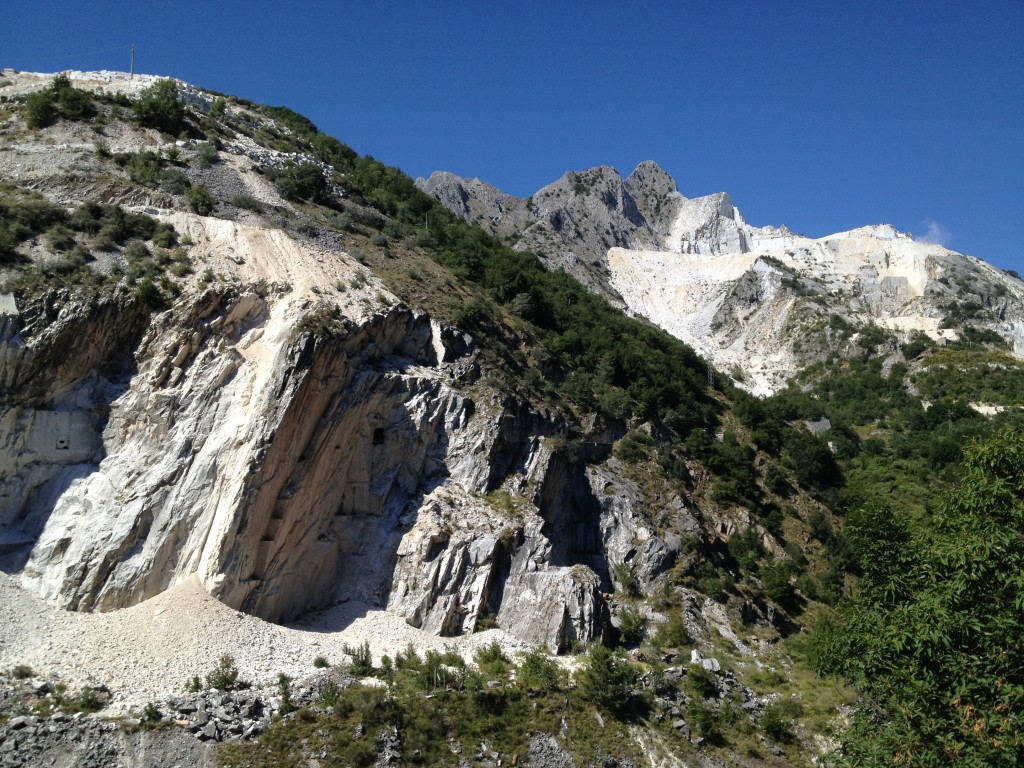 Alone on the road. The majesty of the mountains became ours to savour.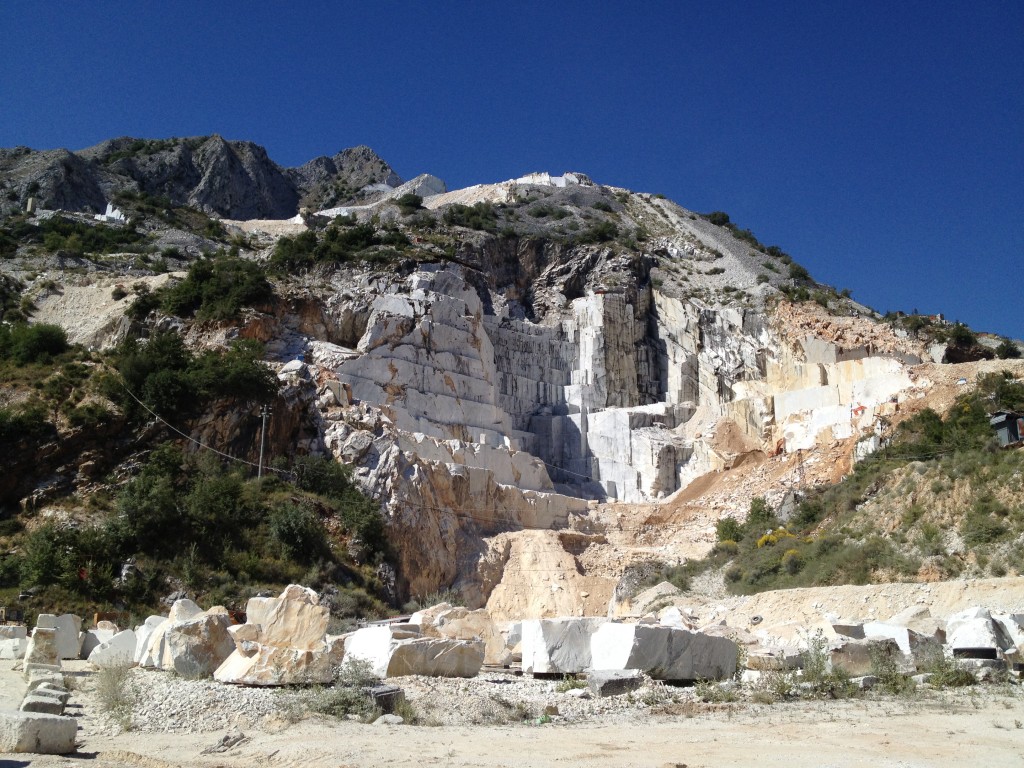 Even a few chipped pieces of marble became ours to save. Next stop, Colonnata….
{ 5 comments }