Our first stop upon leaving Trapani was at a thermal spa, basically a pond in the middle of nature. I was a little skeptical, but when I felt how warm the water was (over 100 degrees Fahrenheit), I sank right in to the sulfur bath. Heaven in the middle of winter!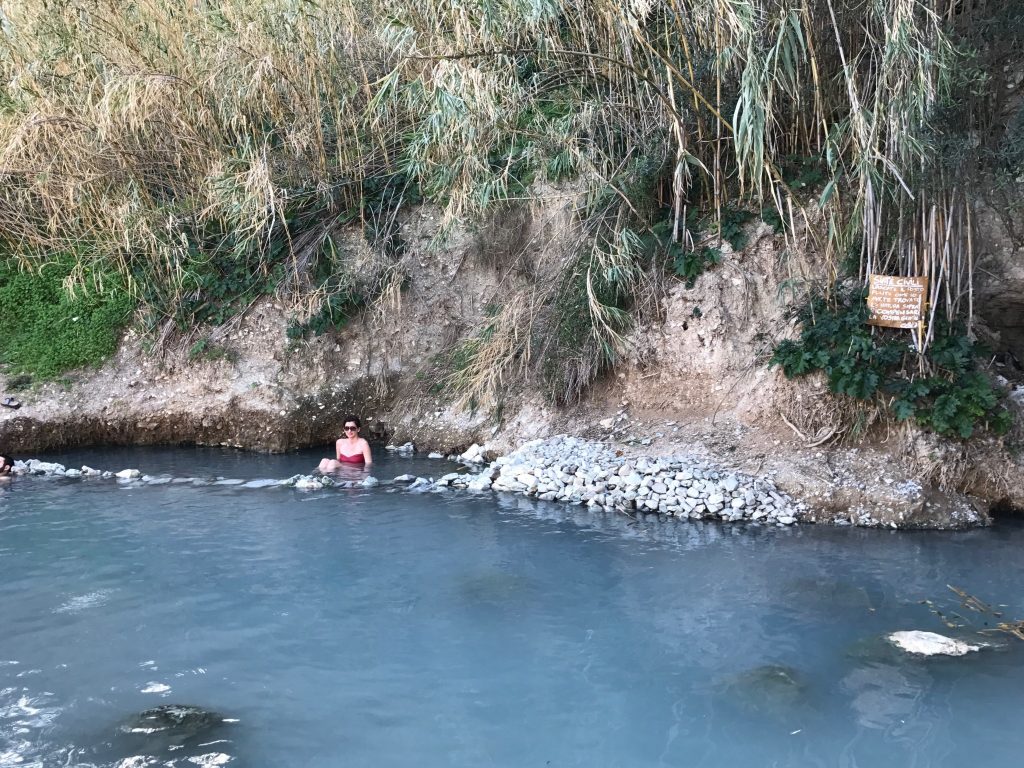 After a quick lunch (and cannoli) stop in the small seaside village of Trabia, we arrived to the scenic city of Cefalù. With the sun ready to set as we walked along the beach, greeted by a glowing row of homes, it was hard not to become enchanted with our new destination. We soon located our B&B within the narrow streets and began to explore.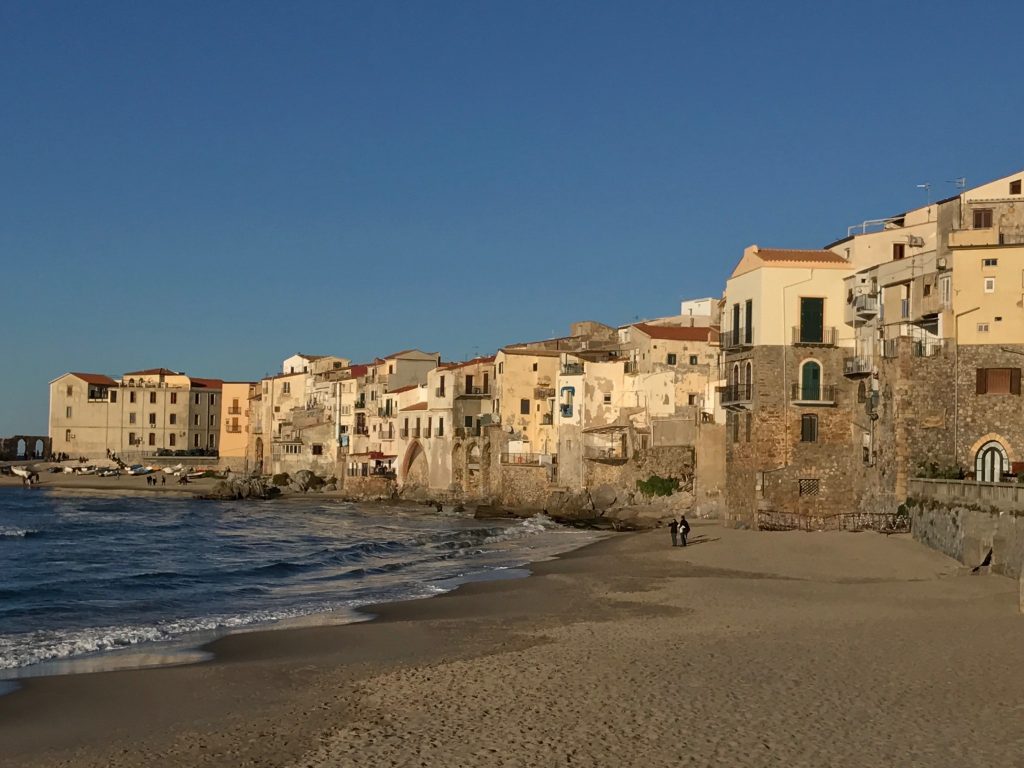 The following morning we set our sights on the ancient village set high up above the city with views looking down on the Duomo, a majestic two-towered Norman cathedral.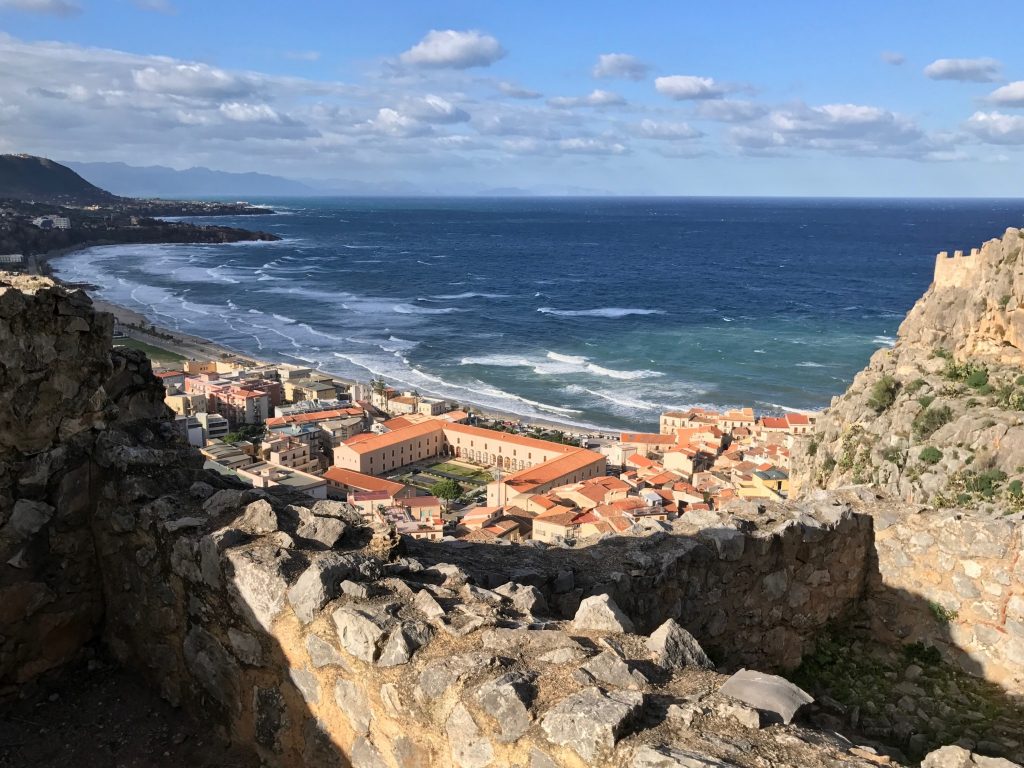 After hundreds of steps, guided by sunshine peeking through a cloudy sky, we made it to the top. What a view!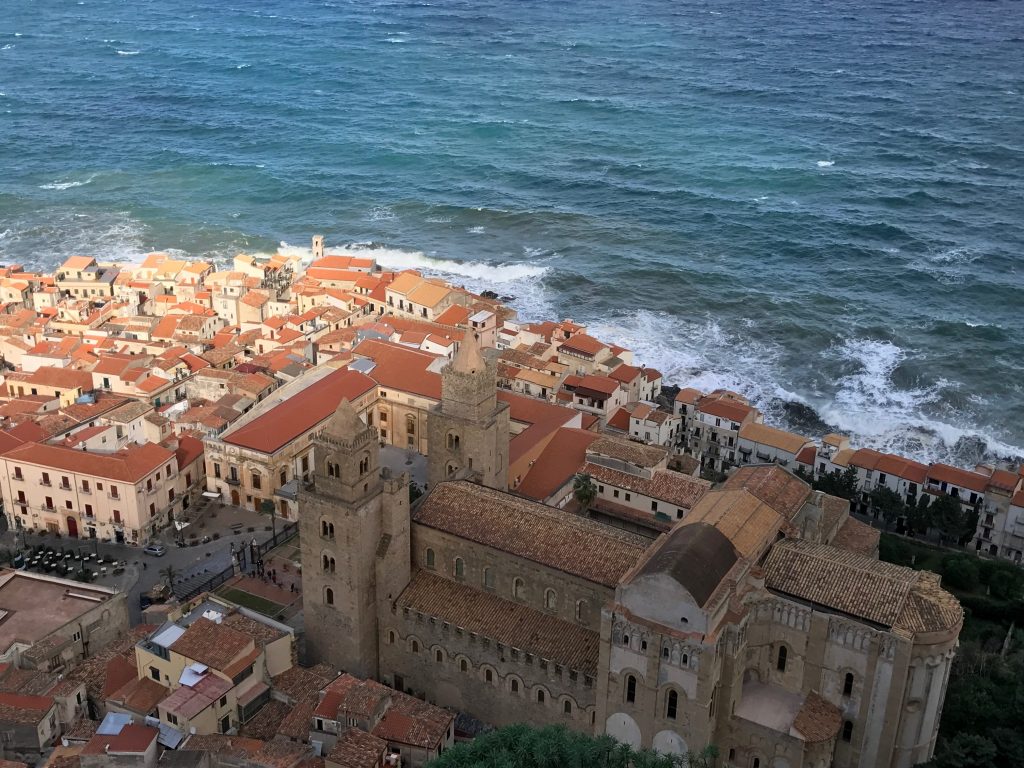 We could have stayed longer, as there is always more to discover, but it was time to head south to Ragusa, with a stop for Roman history along the way. The Villa Romana del Casale, a vast villa built in the first quarter of the 4th century, contains the largest and most impressive collection of Roman mosaics in the world.
As we walked through the many rooms, learning about the symbolism of each mosaic, I couldn't believe how intricate and detailed these scenes were, and how well preserved! We even caught sight of what could very well be considered the first bikinis.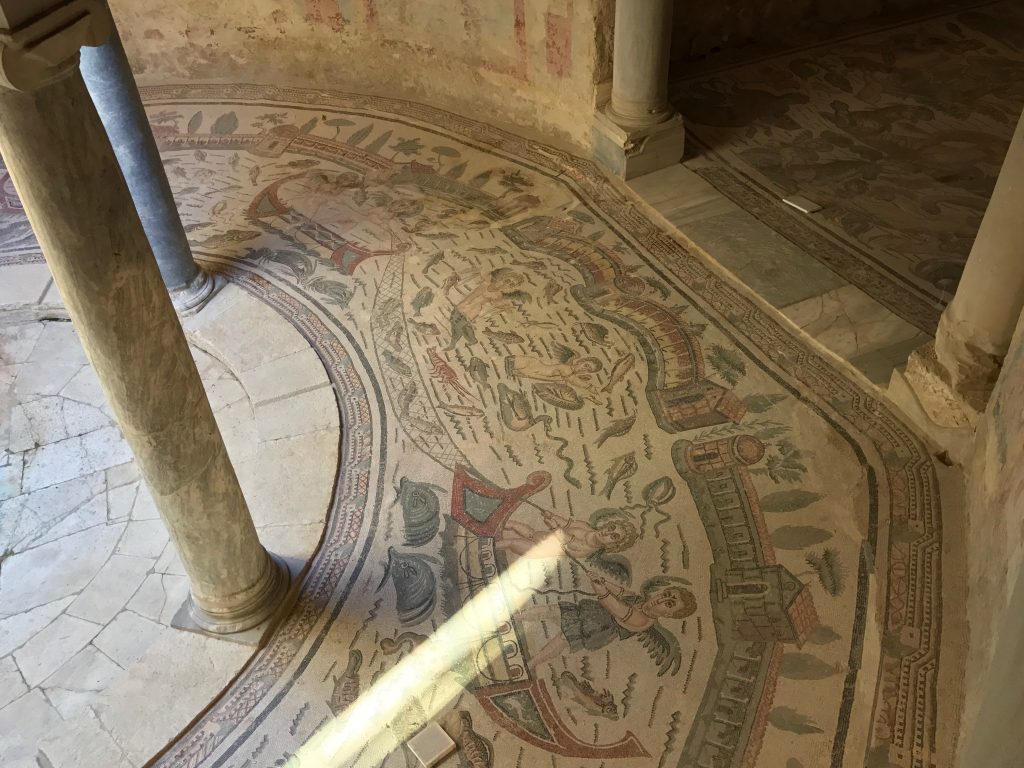 A few hours later we arrived in Ragusa Ibla, the old part of Ragusa destroyed by an earthquake in 1693 and rebuilt in Baroque style. We soon settled into our home for the night, a charming centuries old B&B. The following day we had a date with one of Italy's top chefs, 2 Michelin starred Ciccio Sultano, at his famed Restaurant Duomo. This was one meal we couldn't be late for, even on Italian time.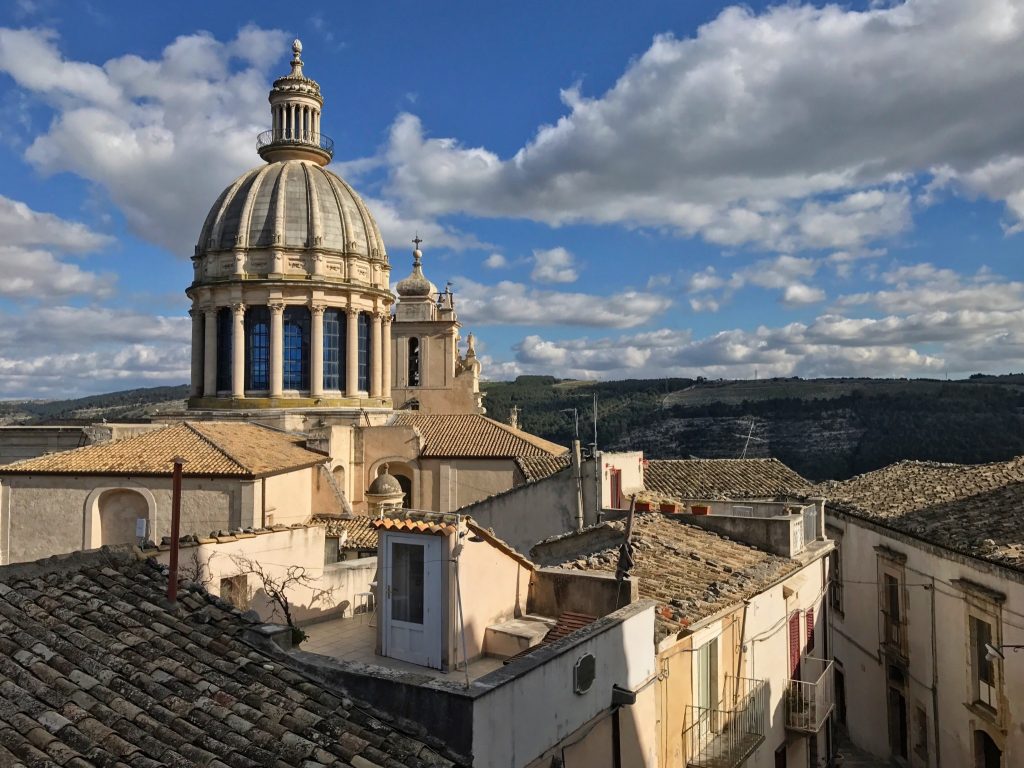 After a meal to remember, we continued to explore this elegant city. I couldn't get over how picture perfect the views were, both from high above Duomo San Giorgio, and down below. It was a short but sweet encounter.
Upon our exit, we were graced with the most stunning vista of Ragusa Ibla, certain that we'd return again, even if only to dine with Ciccio. Our next stop was where we'd settle in for New Year's Eve, and a place we knew from our last trip to Sicily, Siracusa.
There was something about the island of Ortigia that left an impression on us. Perhaps it was the food, or the warmth of the people, or in my case the cassata… Whatever it was, we were happy to be back, and to begin a new year in this, one of our favorite Sicilian settings. This time we discovered impressive new wine and food bar Cortile Verga set in a gorgeous courtyard, and SunSet cafe, for exactly that.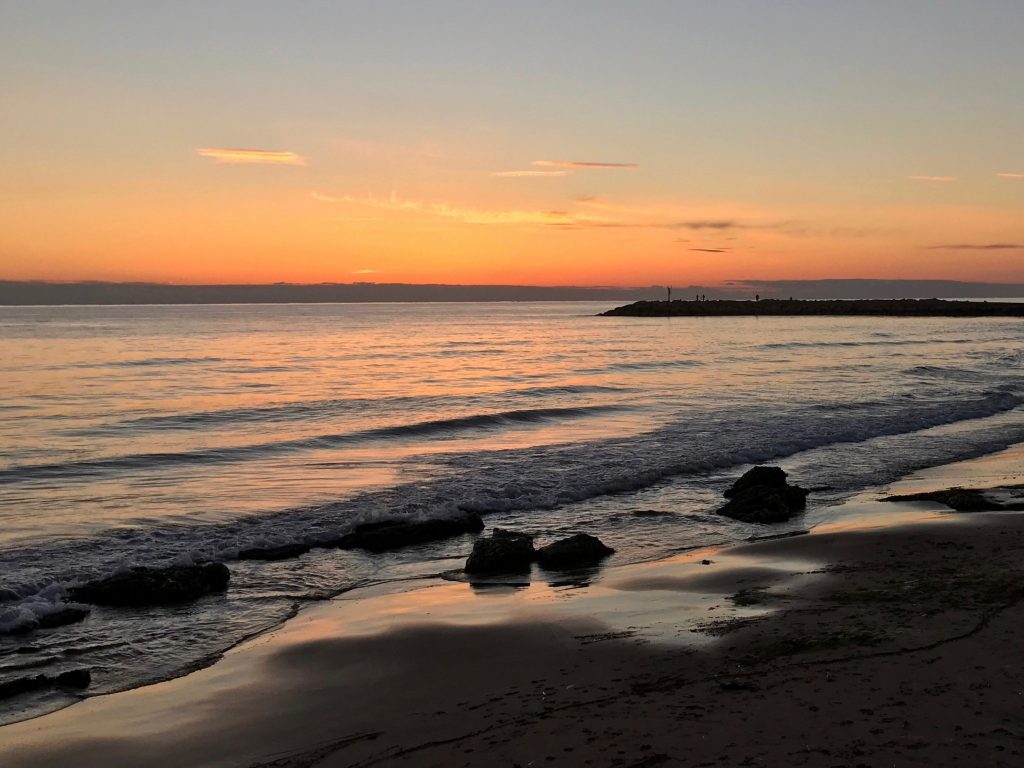 Following a night of great feasting and mild revelry, we got in the car for a final drive to Punta Secca, home of Montalbano. It was here that my Italian began the year with a swim in the sea following an incredible meal of freshly caught fish and homemade pasta. After one last sunset we were ready to return to Paris.