Every winter I try to discover another mountain destination where I can breathe in fresh alpine air, dine on savory meals (including lots of cheese) and practice skiing. While last year found me in Courchevel, this year I became completely charmed by Les Gets, a Savoyard village in the Rhône-Alpes region of southeastern France. What makes this village between Lake Geneva and Mont Blanc so special is the intimacy you feel upon arrival. Les Gets is not merely an artificial ski station but a mountain destination filled with soul, all year round.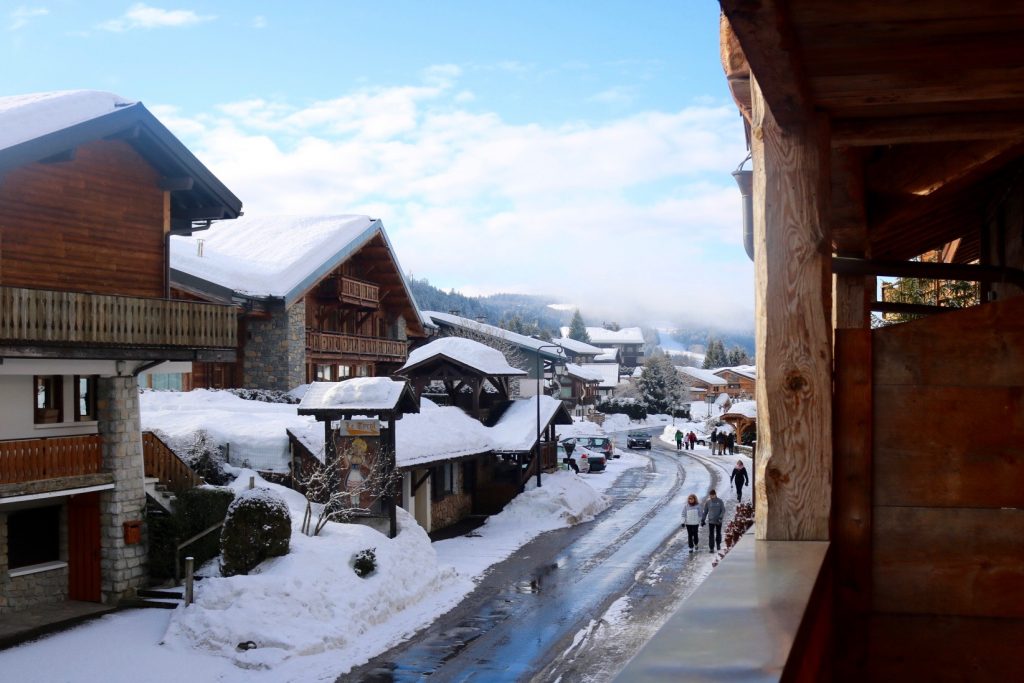 I immediately felt at home at the charming four-star hotel La Marmotte. Family run since 1947, the hotel is situated at the foot of the slopes and has in recent years expanded to include 63 rooms, four restaurants (including one in the mountains) and the luxurious Séréni-Cimes Spa. La Tapiaz hotel was added in 2011 offering an additional eight chalet-style rooms. I was impressed with the design and comfort of each of the unique rooms, ideal for a romantic getaway with plenty of suite options for families. And the restaurants… Aside from trekking up to the mountains for purposes of sport, no need to leave the hotel. Not to mention the spa where I could easily spend every evening between the hammam and jacuzzi. Heaven!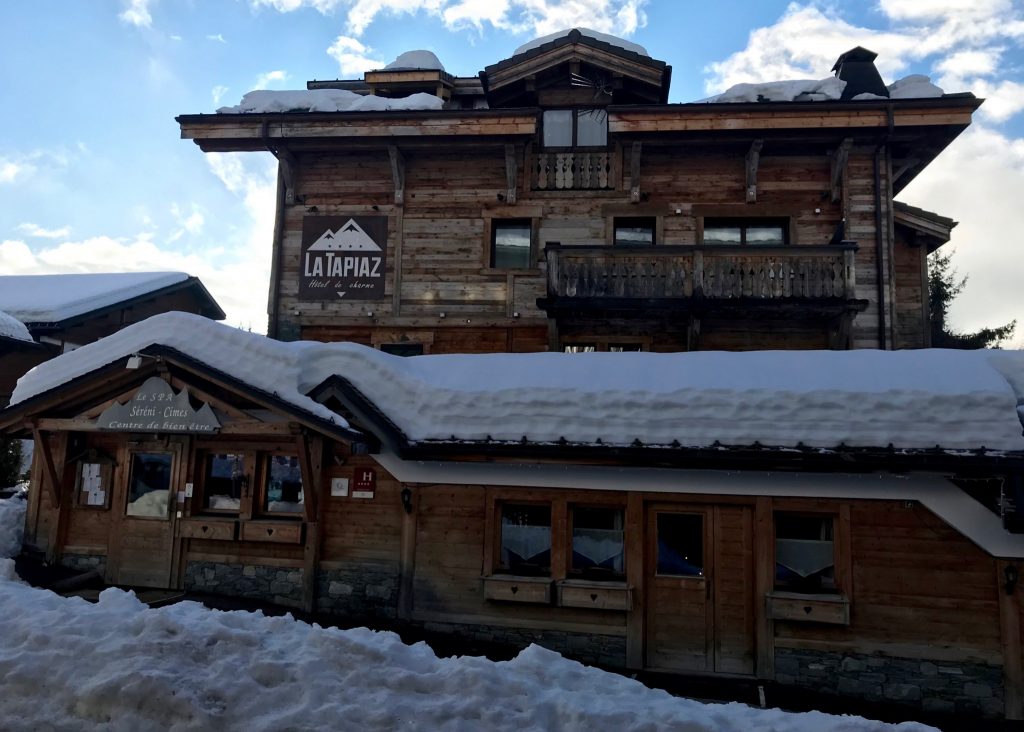 From La Marmotte I headed up for a tour of the landscape, this time via racket walk. Harder than it sounds!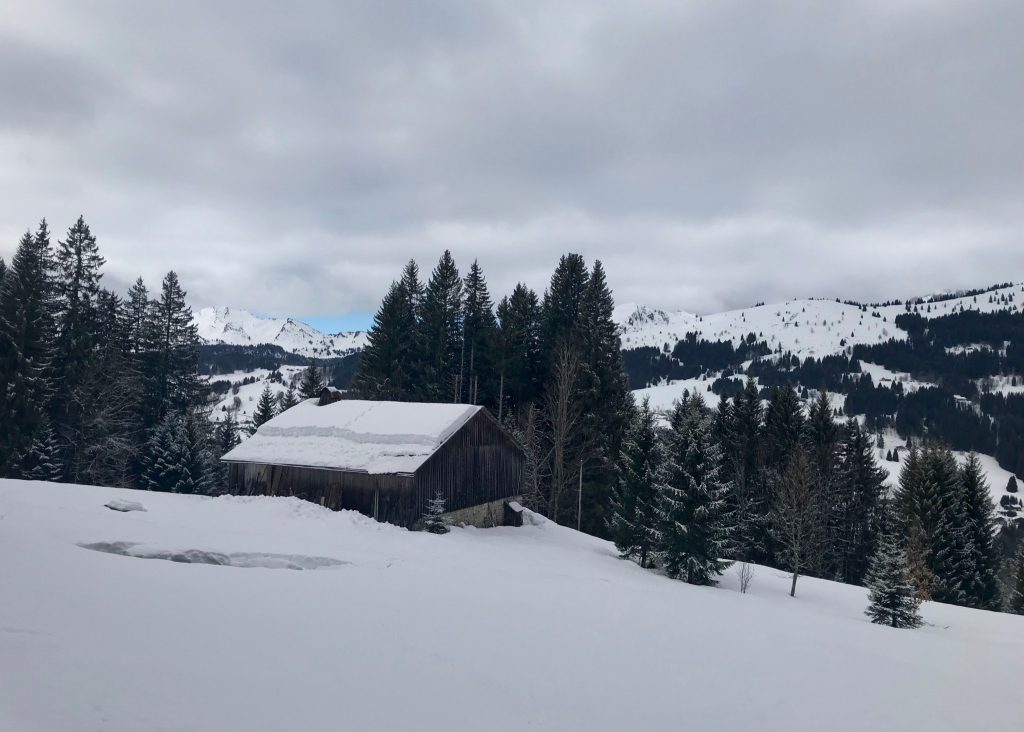 With plenty of snowfall, the views were breathtaking! I could imagine the stunning scenes come springtime.
Appearing like an oasis was La Marmotte's restaurant La Paika, high up on the slopes and well worth the climb to feast on traditional dishes and fish grilled on their wood-fire barbecue.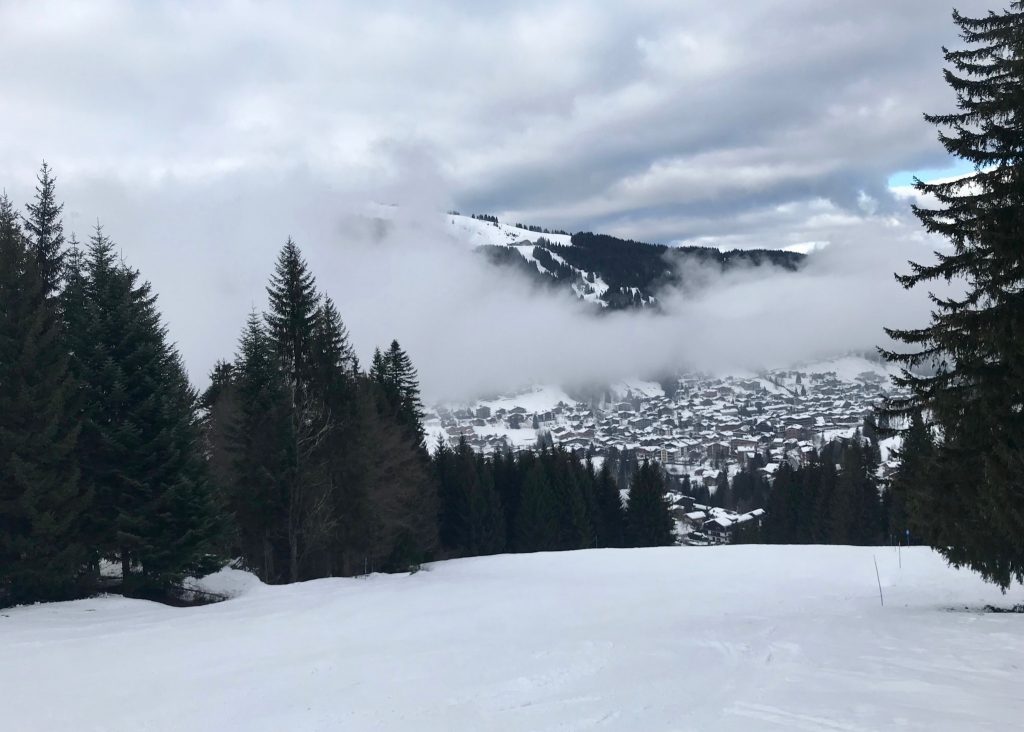 I forced myself to leave the hotel to explore the village, and stopped to buy a few local Haute-Savoie specialties, including cheese. Apparently my fondue feast at restaurant La Pivotte only whet my appetite.
What this gem of a village also has to offer is the impressive Mechanical Music Museum. Opened in 1988, this museum houses over 550 musical instruments from around the world, including chimes, street organs and mechanical pianos. Prepare to be both amazed and entertained! Yet another reason to plan a trip to the mountain haven of Les Gets.