Most of my artful afternoons in London alternate between the Tate Modern with Rothko and Picasso and the Tate Britain with my all-time favorite Paul Klee. A few weeks ago I jumped aboard Eurostar, this time headed to the Rosewood London hotel to indulge in another form of art, the edible kind.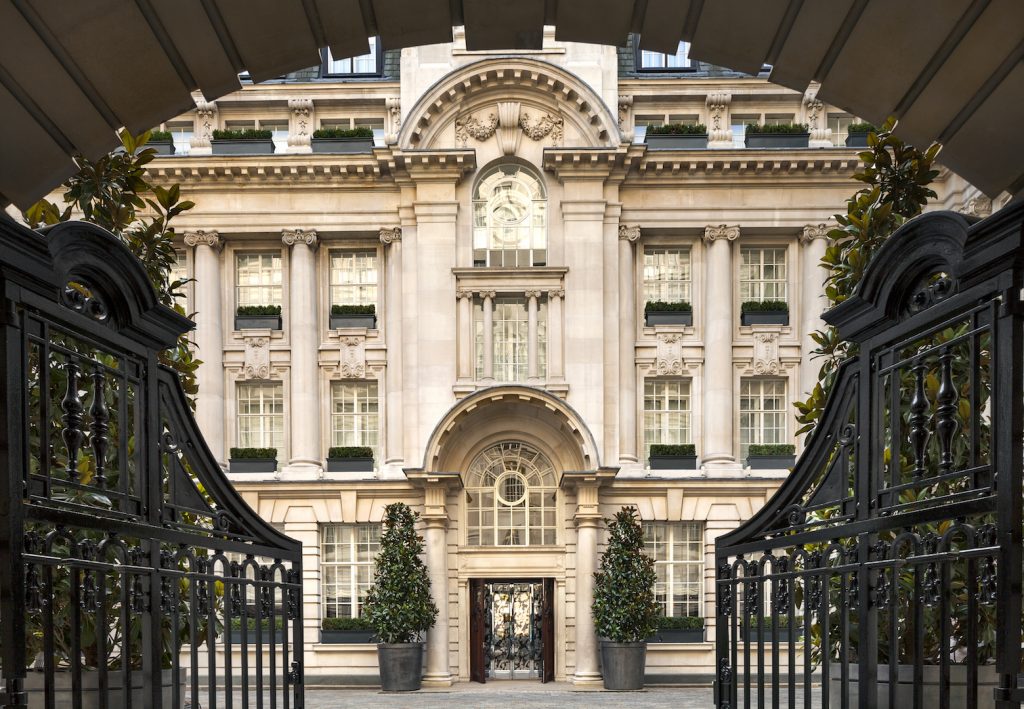 Was I entering the home of a nobleman, I wondered as I strode through the regal wrought iron gates into the lobby of this eclectic hotel where behind every detail was a story waiting to be told.
With my tea date in tow, we were led to the Mirror Room, elegantly clad in neutral tones with welcoming pops of orange and yellow. The ceiling and select walls boasted a patchwork of mirrors. The room itself, much like the rest of the hotel, exuded art.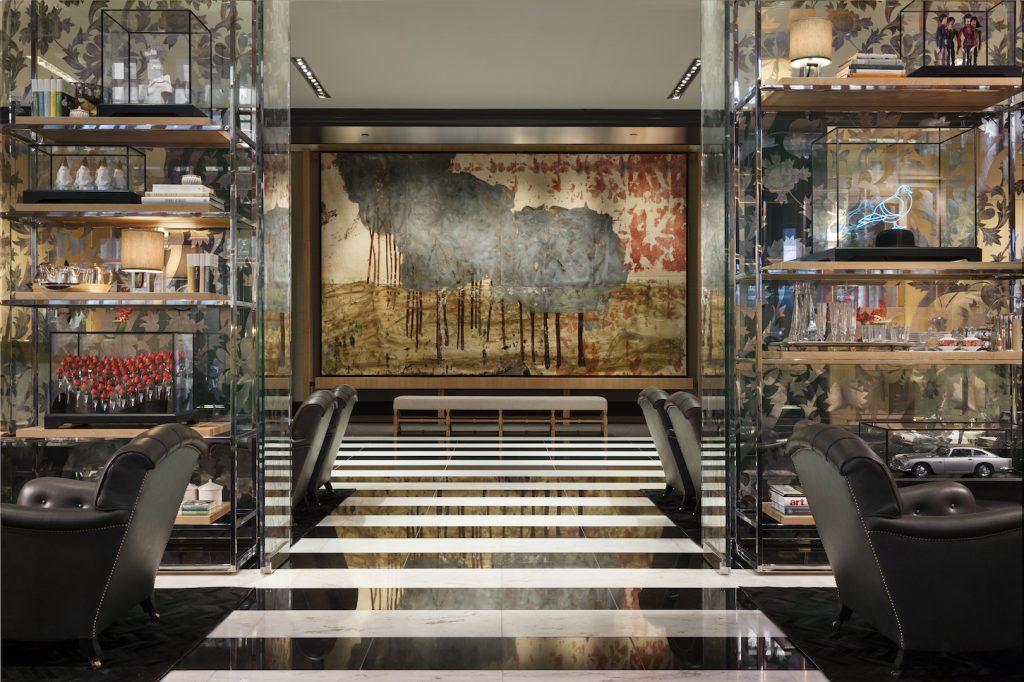 Rosewood London's 'Art Afternoon Tea' began just over a year ago and we eagerly awaited the second batch of creations by Executive Chef Mark Perkins. I scanned the menu for a look at the latest inspirations and was pleased to be familiar with most of the artists. The curated selection included Banksy, Jeff Koons, Jackson Pollock, Wassily Kandinsky and Hubert Le Gall.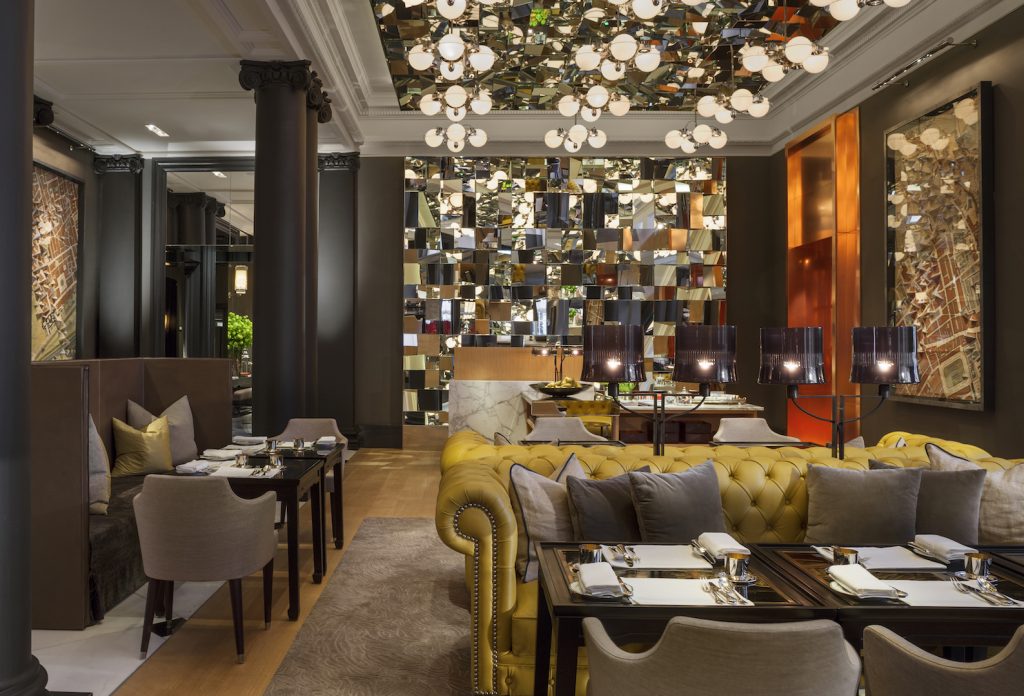 Following a glass of one the finest French bubbles, I was pleased to discover that gourmet tea brand Mariage Frères (again, French) was their tea of choice. I settled for a chai with hints of vanilla and began the feast, finger sandwiches first. British High Tea had to of course include freshly baked scones, and these were paired with clotted cream and lemon curd. Heavenly!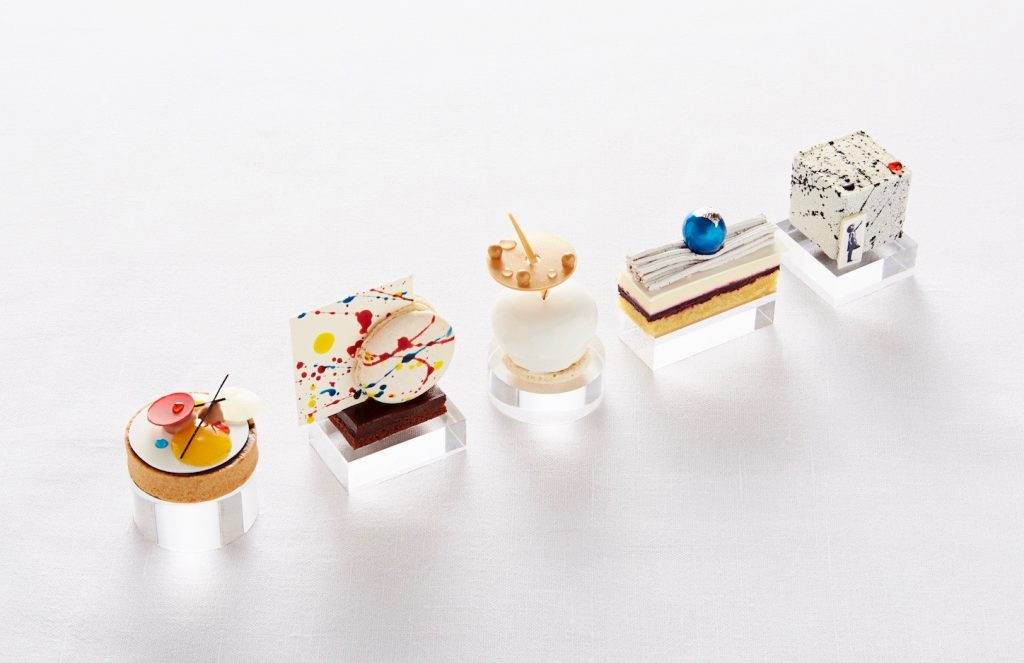 And now for the petit fours. Each delicate creation was a masterpiece in itself, revealing a depth of flavors almost as intricate as the artworks they inspired. As we cut into these hand-crafted confections, I felt a little guilt at the destruction, but it passed with each sweet inhale. Anyway, isn't art meant to be devoured? I'll be back in April for the next curation featuring an artist yet to be revealed.
As for Paris, favorite high teas include The Four Seasons and Le Meurice, both an experience in indulgence!