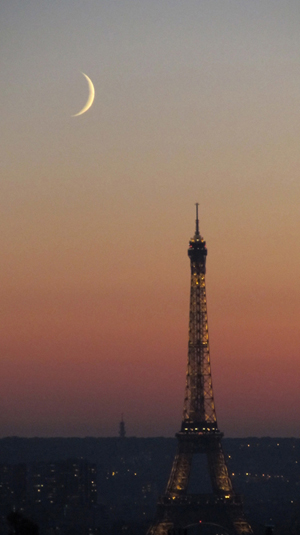 We are taking a break from life amidst the caprice of winter in Paris (snow, rain, sleet and all the in between) to seek refuge beneath a welcoming sun. Two weeks basking in the glorious sunshine of Florida. Feasts skillfully prepared by le chef Mom, long, lazy days by the pool followed by evenings of tennis. Perhaps an early bird special or two… Is this what they call retirement?
Last year we spent our first Christmas in Paris. Alone. Together. It was perfect. This year I am looking forward to sharing the traditions we have created. While we relive those of my childhood. Replacing Galette des Rois and chocolat chaud with fresh fruit and mimosas.
From this far away land I send warm thoughts. In honor of the holidays, family, friends, and all that is worth celebrating.
From the Land of Palms to the City of Lights, the adventures continue in 2011…
Meilleurs voeux a tout le monde!