Last Sunday my Italian and I took to the streets of Paris for a treasure hunt unlike any other, joined by over 30 friends and Paris bloggers. We were searching for the likes of Montaigne and Rimbaud, among other hidden gems. This hunt amidst historic Paris being THATRue, the latest creation by Daisy de Plume, mastermind behind THATLou. You can read about my THATLou adventures here.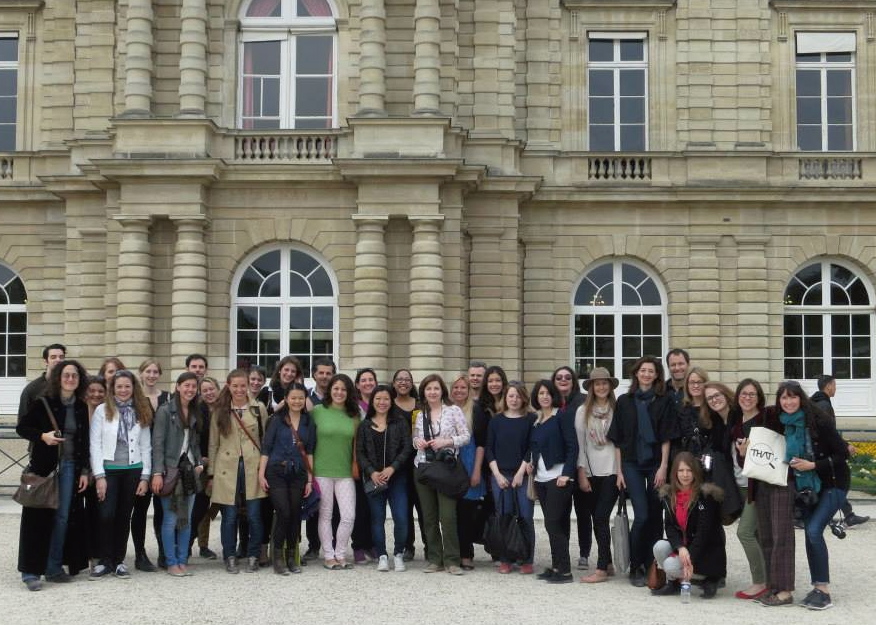 Being a great fan of Daisy's endeavors at cleverly educating while entertaining the masses on French culture and history, I was honored to be one of the co-hosts along with Forest of 52 Martinis and The Chamber. I designed a THATRue bag for the occasion, to be won & worn by the winning team.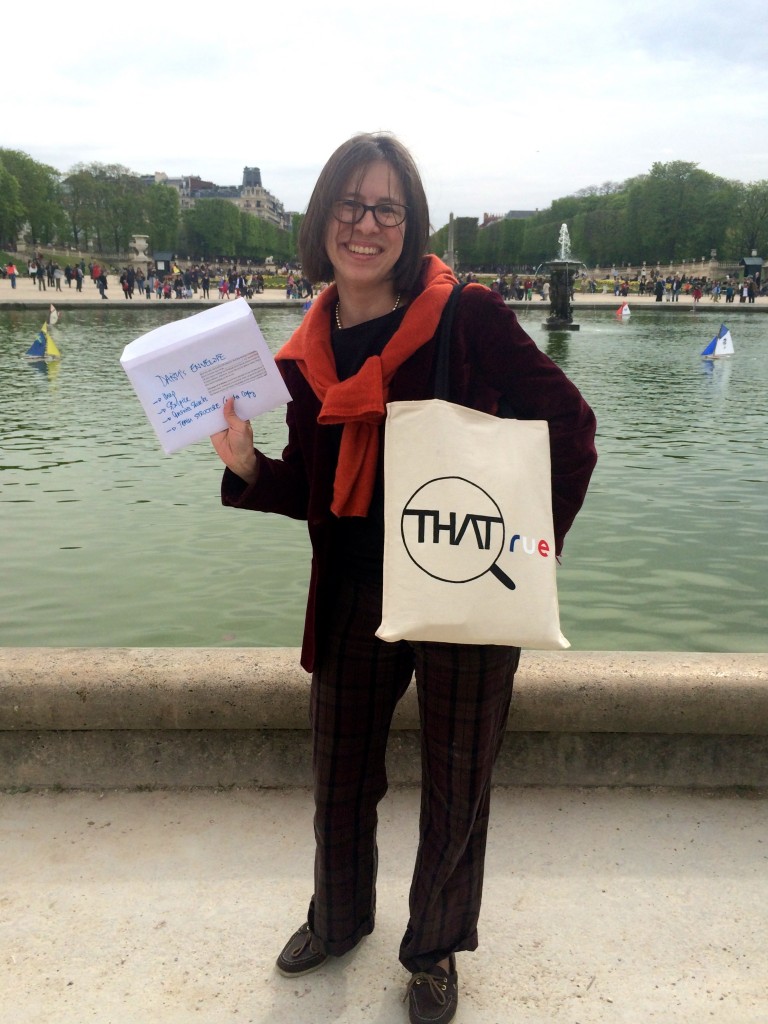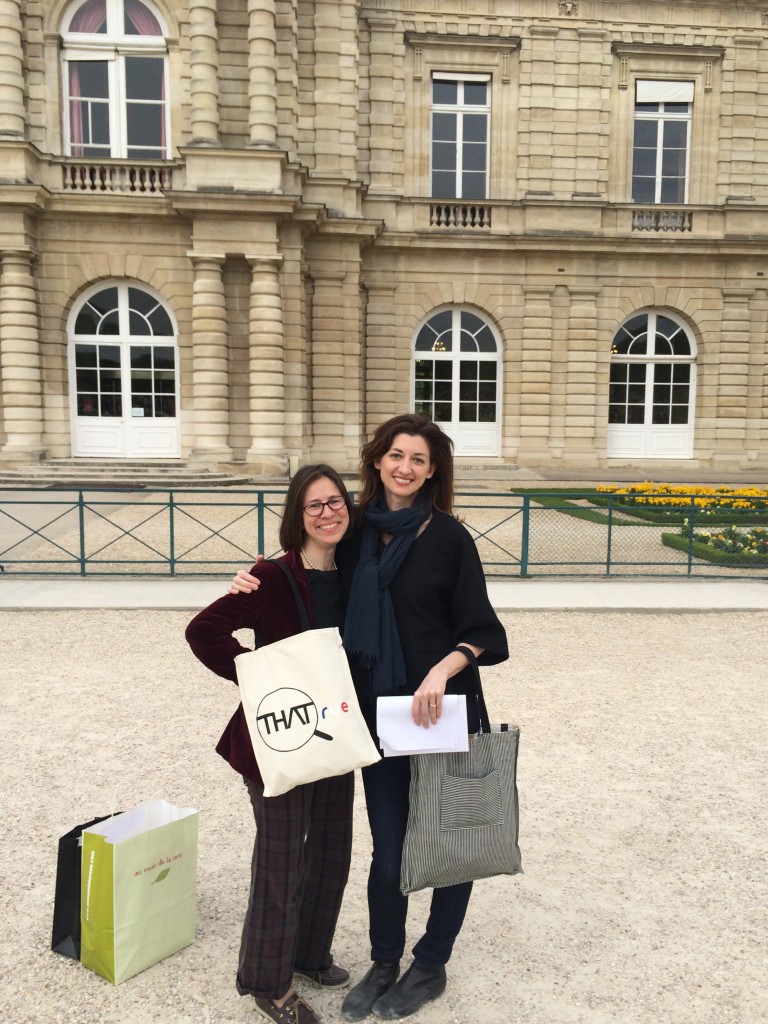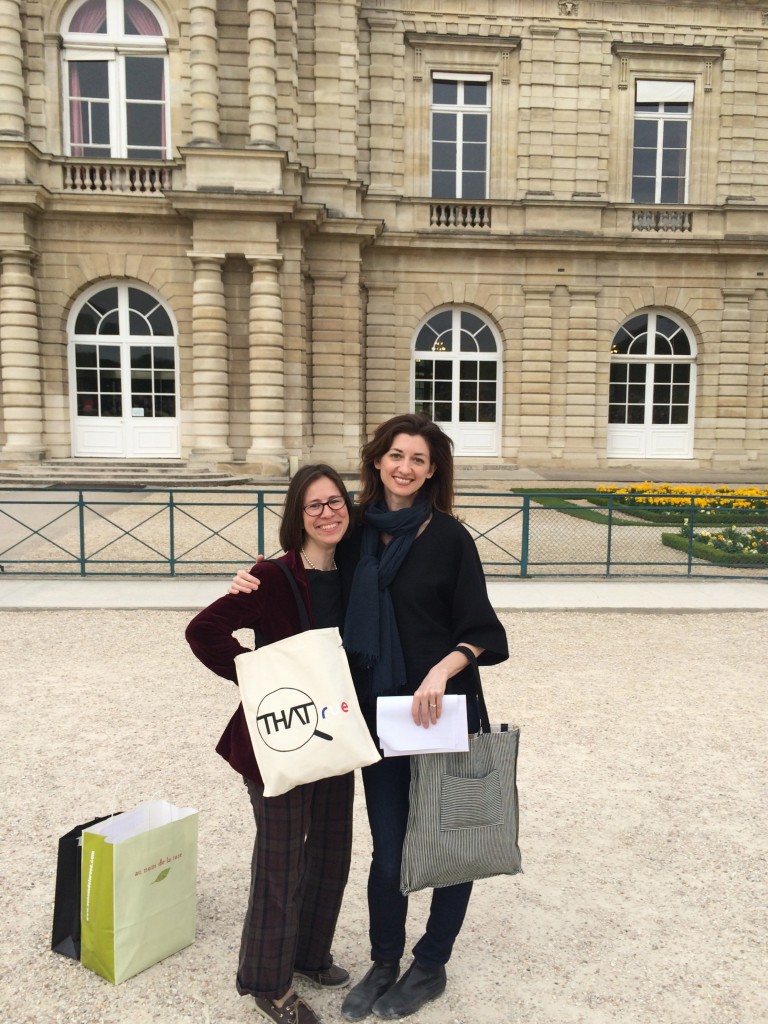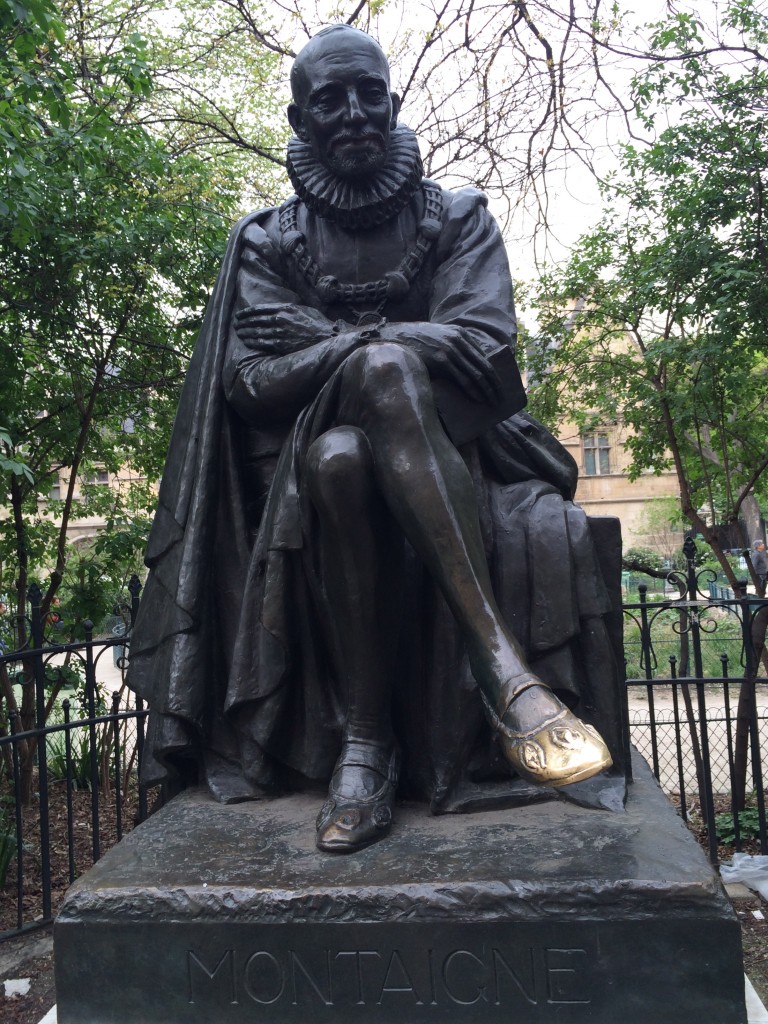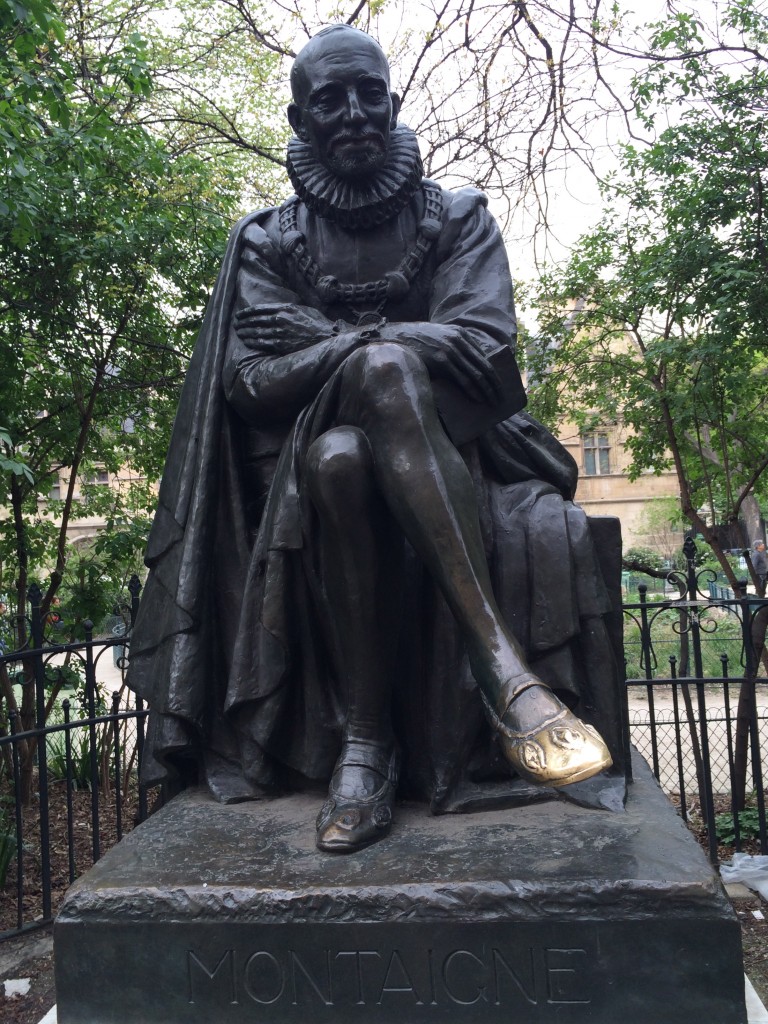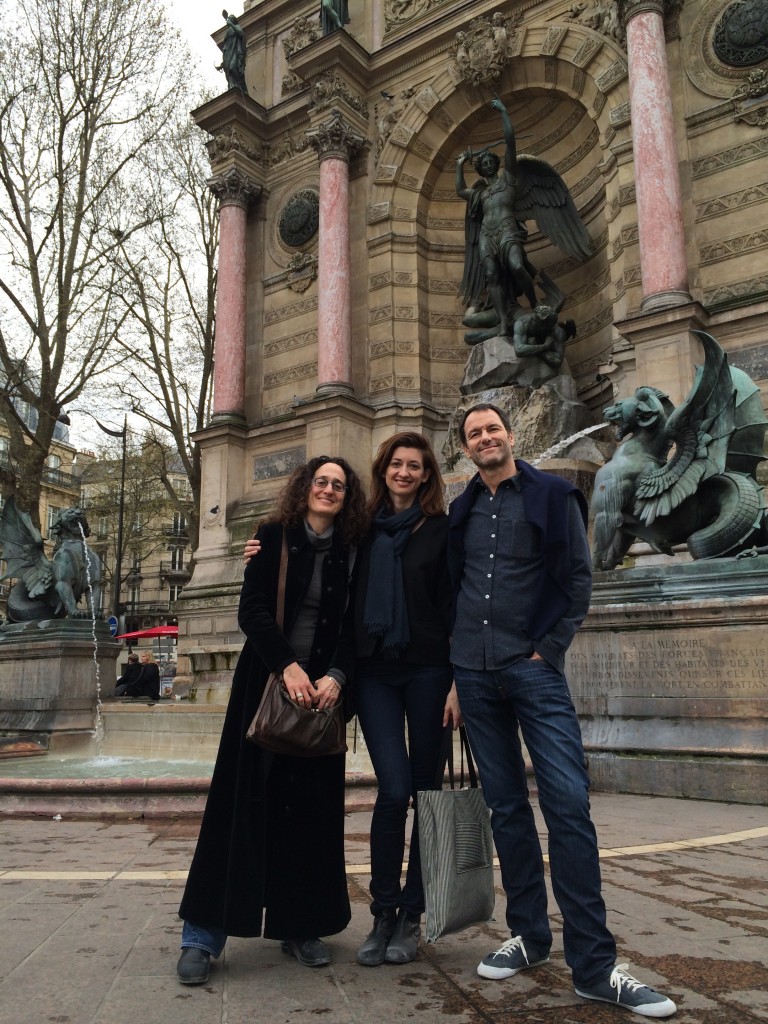 Our team included Erica of HiP Paris Blog, and though we did not win, we had a blast discovering corners of the left bank none of us had known, and my Italian even sang for us, to earn extra points of course! Though he seemed to enjoy it. As quoted in the latest feature in The Huffington Post, "This new Paris scavenger hunt is the perfect way to see the city." I could not agree more.