Very often expats living in Paris ask 'how can I live here legally?'. Not always an easy answer. I am lucky to hold an EU passport, but those who aren't as fortunate need to obtain a study or work visa, marry a Frenchman, or avoid the system and keep a very low profile. I don't recommend the latter. There's one such girl I have come to know who has been tested to the limit. And won. I praise Anne's ability to live her dream life in Paris, pursue her passion for graphic design and communications and rise far above the slew of French bureaucracy attempting to block her path.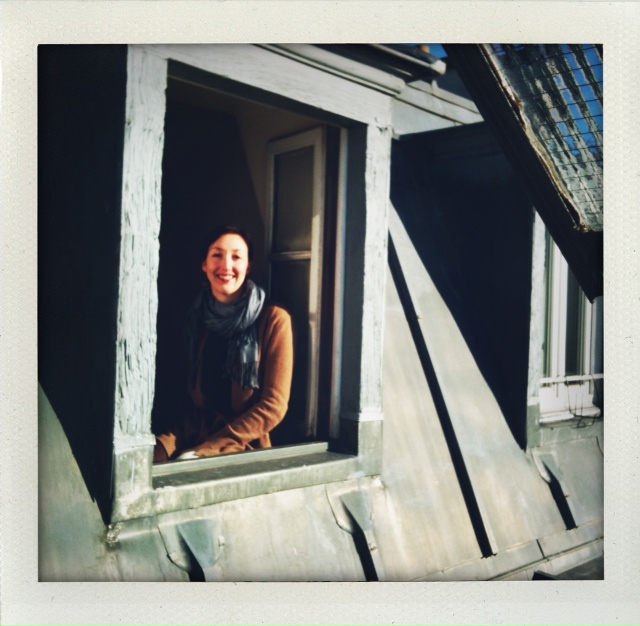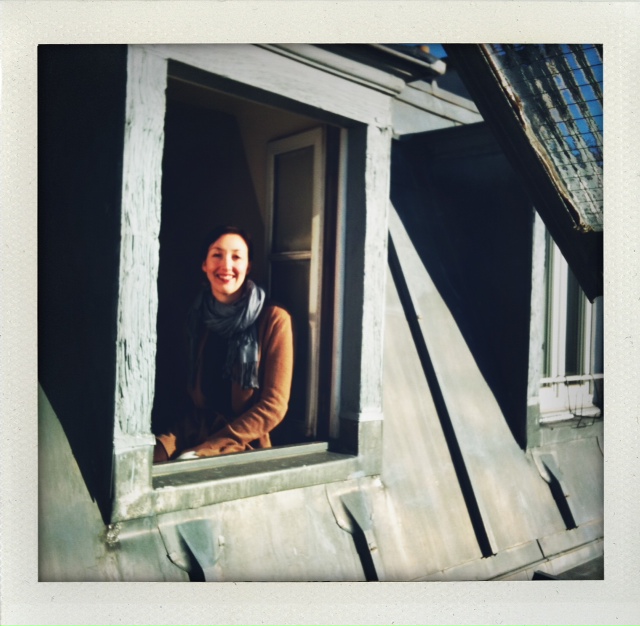 I'm not sure that living in 12m2 (that's 129 sf) and on an extreme budget – at the age of 30 – are what one would typically consider the dream life, but I really can't complain. My love affair with Paris has gone on for 10 years now. Although an on-and-off relationship, it has involved a semester as a study abroad student (arriving 2 days before 9/11), an academic year working as an English teaching assistant in a French high school, and most recently a Masters in Global Communications from the American University of Paris.
Another thing most people would not consider part of the "dream life" is paperwork. I've been lucky enough to have a flexible schedule here, because quite frankly I don't know how I'd do it otherwise, as more often than not paperwork feels like a full-time job. It's all part of the love-hate dynamic present in any relationship, I suppose. I go into every transaction with very low expectations – and a sense of humor – and this tactic has worked wonders for me. In fact, it is the most mundane moments of living in Paris that I love most.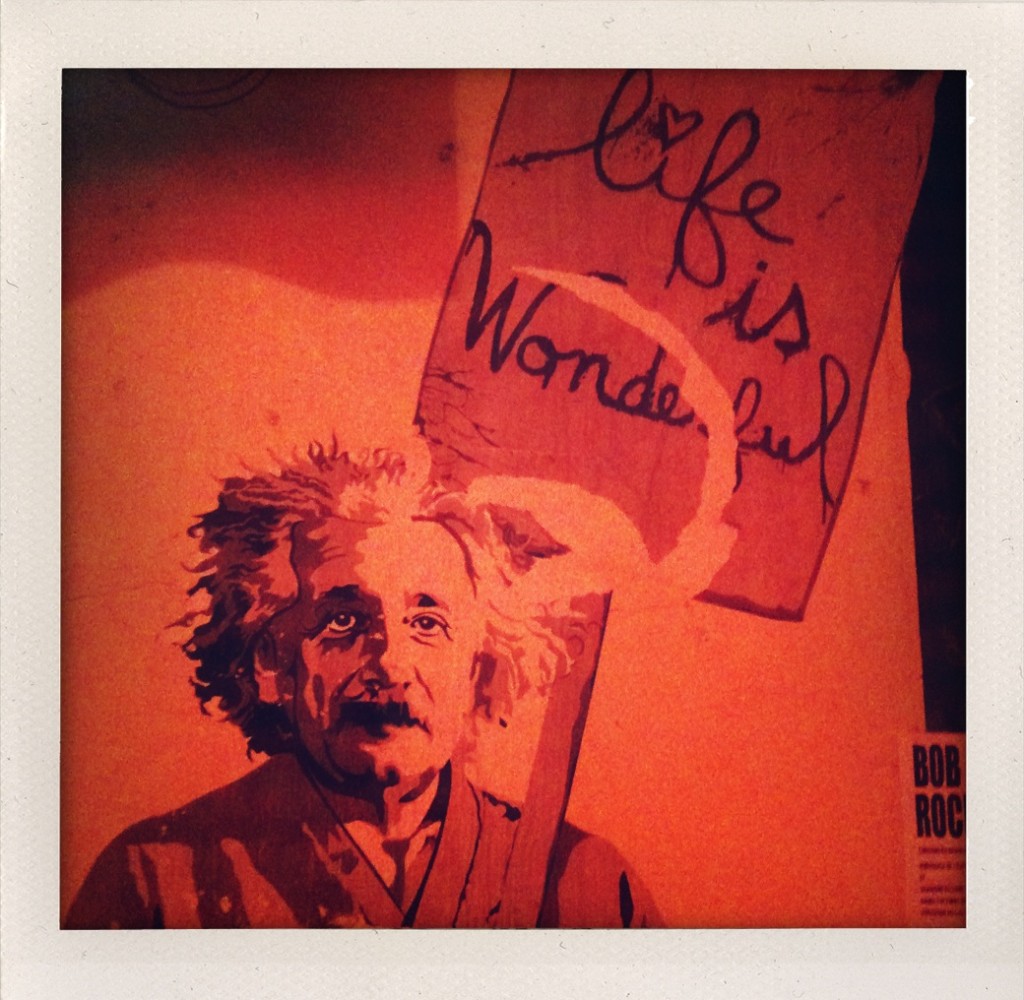 During the month of August, while nearly all of France is on holiday, I found my limits for France being tested. After 2 years of being a student, my time was coming to get real. I was hoping trip home to the US earlier in the summer would give me answers, and it did – that I wasn't ready to give up France just yet. Had I know what lied ahead of me, I probably would have had a different answer.
It took three trips to the Préfecture de Police for me to figure out even how to go about getting a visa to stay in France. This is a country that likes to categorize people, and unfortunately, I – by the nature of my work and being a foreigner – don't fit into any of their boxes. At one location alone the woman had to ask three different people where to send me for my visa, as I kept perplexing them. Finally I found the place, was given the proper forms and an appointment to return 4 weeks later.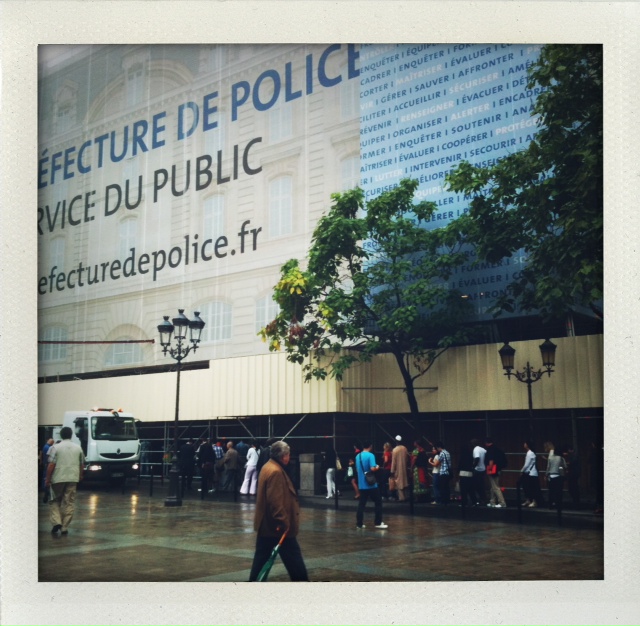 What lay ahead is something I've now tried to erase from my memory. Basically, it involved writing a 20-50 page busines plan in French (mine was 50) and collecting a boatload of rather obscure documents (many of which did not yet exist for me as I'm so new in their "auto-entrepreneur" system). To put this in perspective, as new to my freelance business I was working nearly full-time and picked up new clients during the month. So doing this paperwork was like a full-time job on top of an already full load. I had finished my Master's thesis in March and this experience was far more painful than that. And believe it or not, writing a business plan from scratch, in French, was easier than collecting all the documents. (The documents involved such fun things as finding and paying 50 Euros to have my birth certificate translated into French, and spending 2 hours at the Tax Center – no, there was no line in August – as two women racked their brains as to how to give me a document that would work).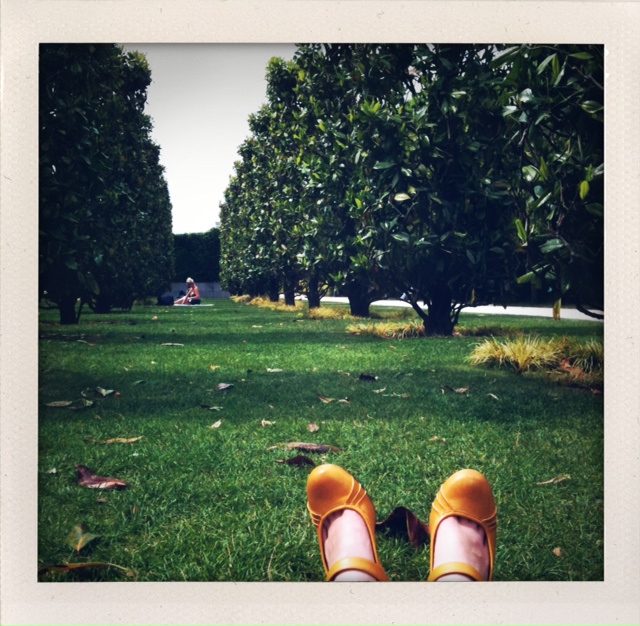 On the fateful morning of August 23rd, I went to the Préfecture. I recognized the woman helping me from a previous visit, and figured I was screwed and hopeless as I recalled our prior interaction. But there was a guardian angel sitting on my shoulder that day, as I was able to submit my complete dossier and successfully left with a temporary extension and the official visa in the works. After the stress of the month, I don't think even now I have fully realized what I have accomplished. It really felt like "mission impossible" but I did it, I survived, and I didn't even have to marry a Frenchman to live the dream life…
Congratulations Anne! You have certainly earned your key to the city. As for a Frenchman, who knows what the city of love has in store for you.

After successfully receiving her visa to stay in France, Anne spends her days working as a freelance graphic designer and communications consultant. Check out her impressive site! Anne is also a contributing editor for the popular blog, Design*Sponge, and Anne's former 10m2 apartment is inside the pages of Grace Bonney's new book "Design*Sponge at Home." Anne's blog, Prêt à Voyager, looks at the intersection of travel and design. Her "Unglamorous Paris" series explores the less than perfect sides of living in Paris. Keep an eye out for this design aficionado!