My Italian was eager to explore the great unknown, while I would have been more than happy to remain in the Cyclades. I am not one to stifle anyone's dreams, so we journeyed onwards. A very rough sea rocked us to Mykonos where we spent the afternoon wandering amidst the white maze, until our early morning boat to the little known archipelago called the Fourni Islands.
Upon reaching this former pirate's lair we immediately noticed how removed it was from the world. There were only a handful of other tourists, (all of whom we soon met), and complete stillness. With a population of under 1,500, this is considered 'real Greece'. Certainly life has not changed here in decades. Did this quietude provide the charm? Perhaps. Though I was not yet impressed. We settled into the only 'luxury' hotel on the island and soon set out to explore. By foot, taxi (though very often he was nowhere to be found) and motorbike. Car rentals had yet to make their way to the island. What did we find? A landscape so replete with natural beauty that it's difficult even to describe. This is why the Fourni Islands are considered a gem hidden in the Aegean.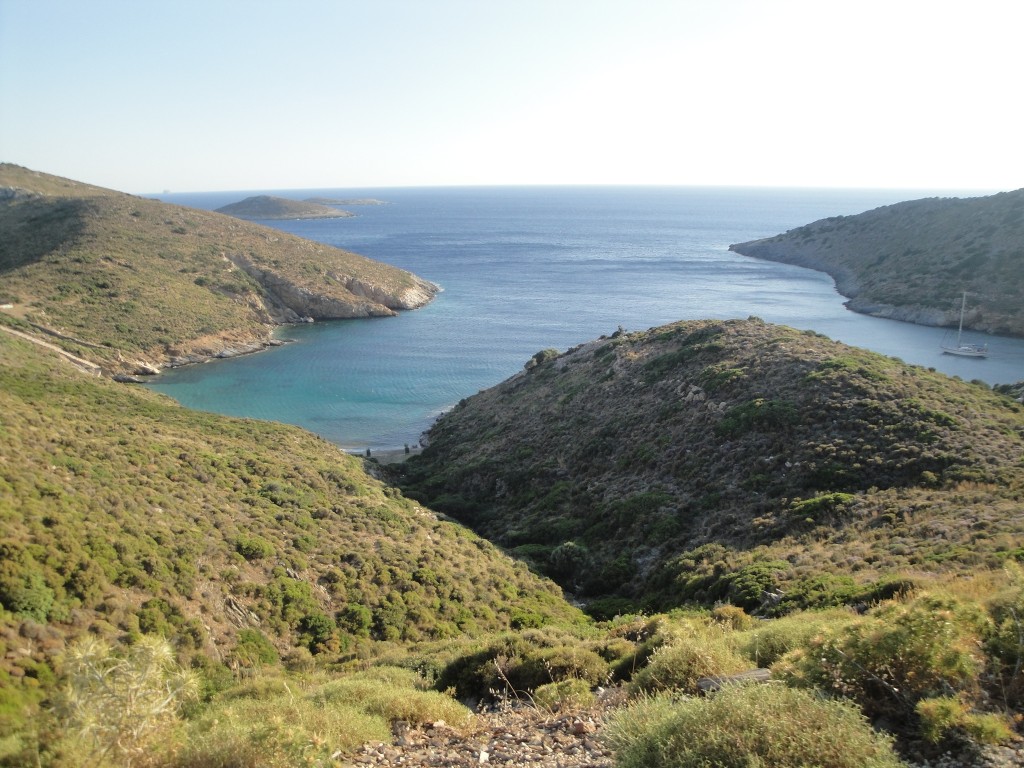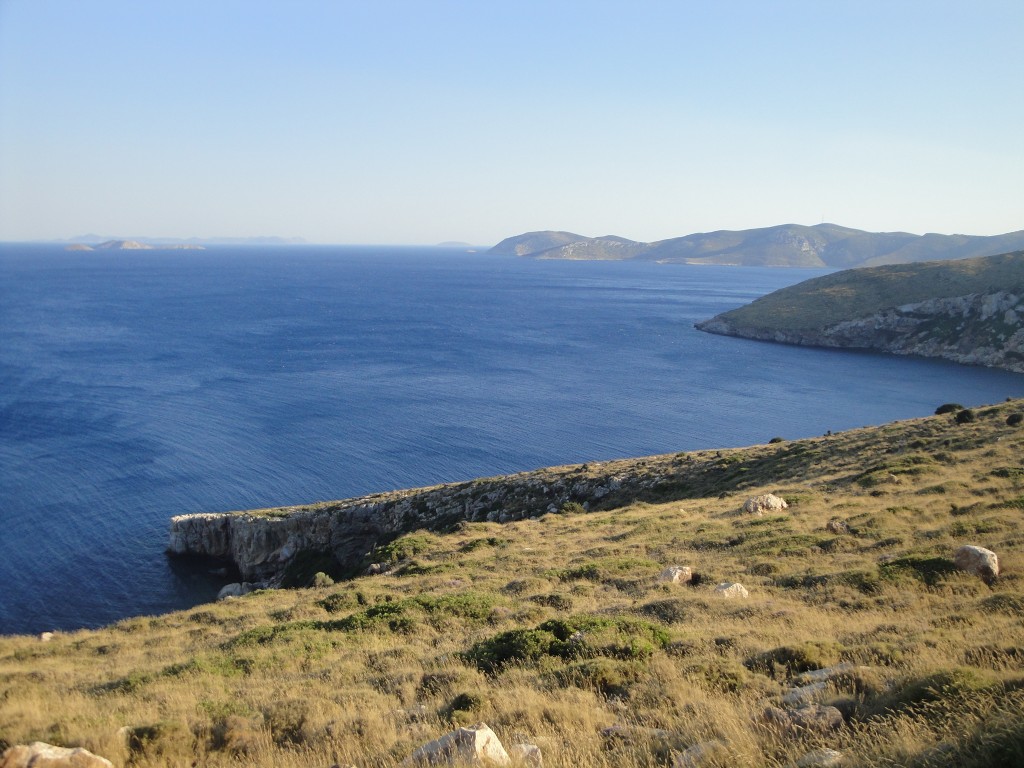 There was barely a soul on the road, the heavy winds, and goats being our only companions.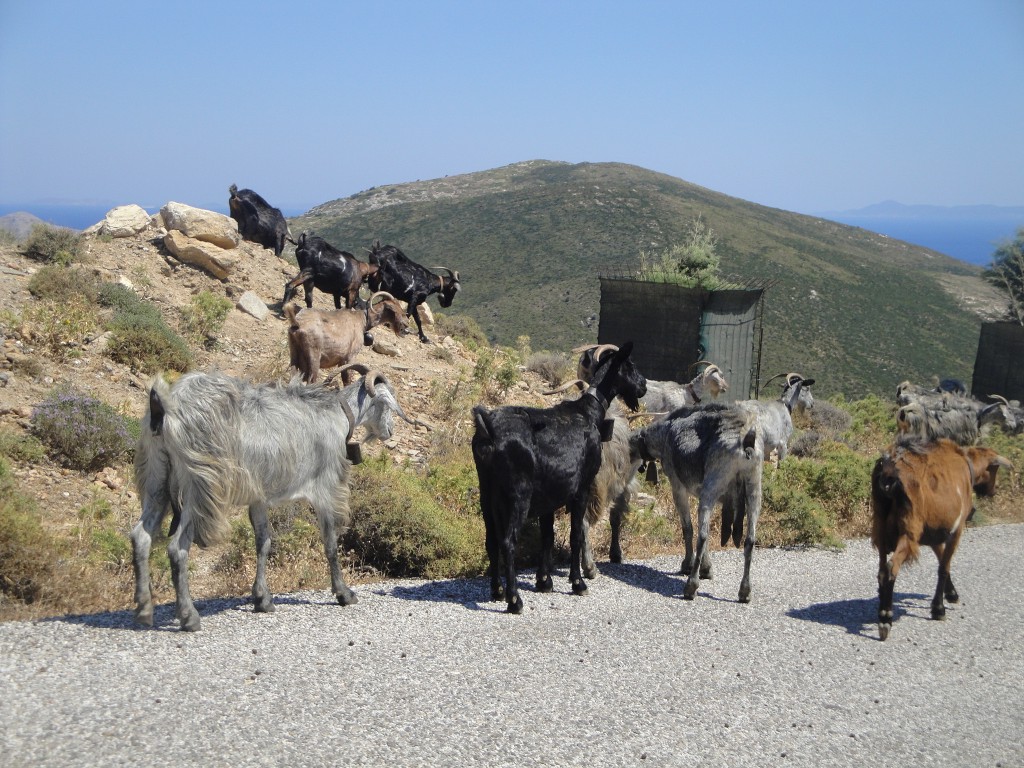 We made our way from one tranquil beach to another. Days were lost.
Perhaps not so high on the list of honeymoon destinations, Fourni turned out to be undeniably romantic. Secluded beaches, the best (and most inexpensive) seafood, often eaten beneath the shade of a single tree, cooked by a local woman named Maria. (Leave it to my Italian, for this romantic interlude I give him all the credit.)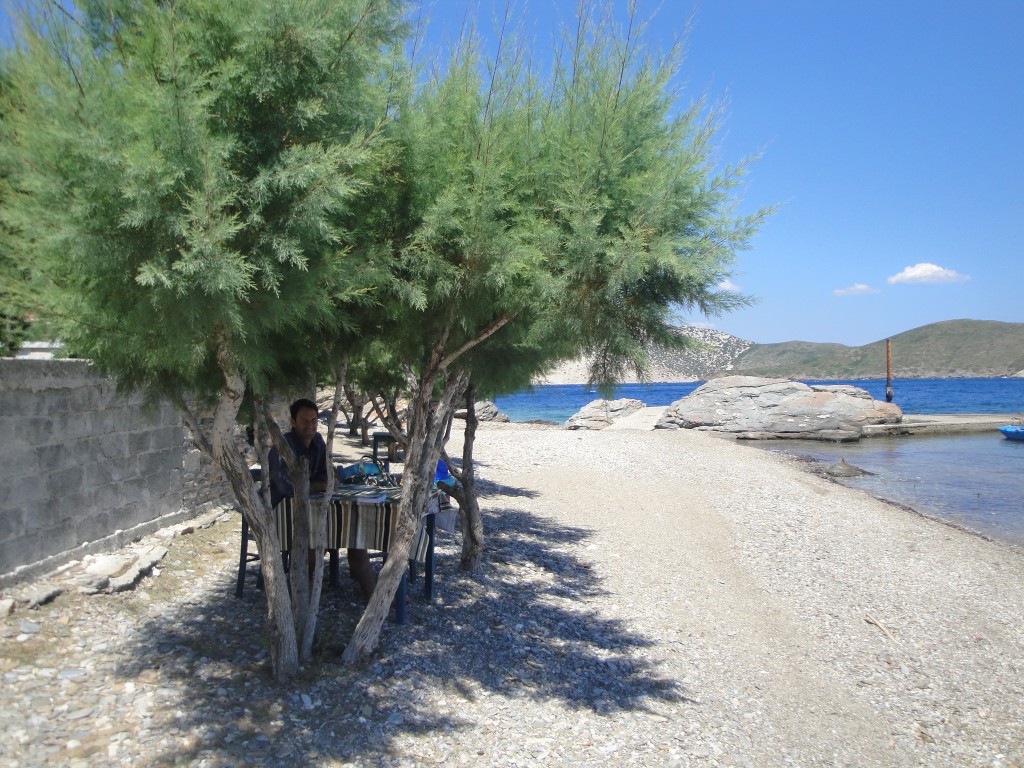 After exploring as much as was possible, the rough seas subsided, we bid farewell to the locals and fellow pioneers, and set out to continue our journey. In search of islands still more remote…