Our Greek island-hopping adventures began in Santorini, the most touristic (and one of the most beautiful) islands in the Cyclades. From there a quick boat ride to Folegrandros, much less touristic, but not exactly undiscovered. Onwards to the more remote Fourni Islands. Our last stop on what became our gradual 'escape from civilization', was the smallest Greek Island. Upon hearing about this unknown island from a well traveled Italian couple, both my Italian and I were intrigued. Several days, three islands and four boats later, we arrived to Marathi.
Could there be a place more removed from the world than Marathi? I imagined not. The population consists of two families who own the three tavernas. We decided to stay in the more upscale of the three, it was our honeymoon after all. Meanwhile, I was determined to find out as much as I could about the life and history of the island. Did I succeed in our three day visit? Not so well. I learned the most from a Polish waitress who worked for the pirate. Yes, there did live a pirate on the island, one of the three inhabitants in the winter season. The secrets of Marathi will remain buried.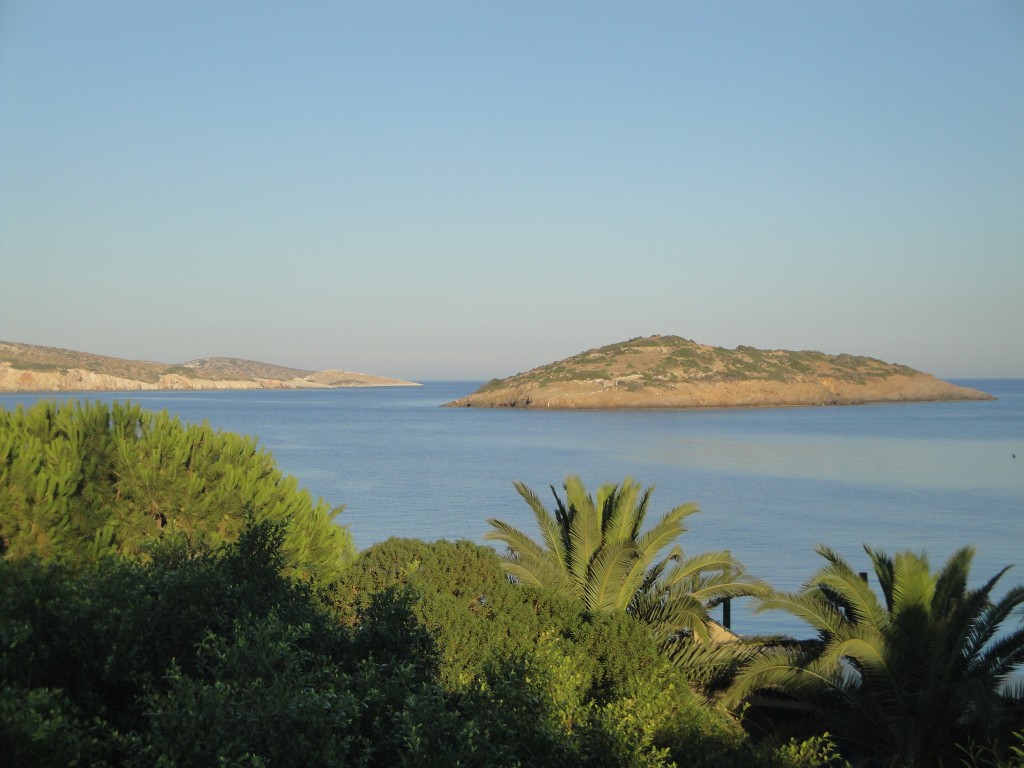 In what felt like the middle of nowhere, we were undoubtedly detached from all manners of distractions. Aside from an occasional imposing yacht, an island in itself, docking in the neighboring waters. And then there was one surprising night of Greek music and dancing in our taverna… who knew we were on a private party island? The greatest calm was found at the old settlement, high on a hill above the harbour, once home to a dozen or so inhabitants before WWII.
What went on in this space so many years ago?
Unfortunately the lonely wild goat did not prove a helpful tour guide.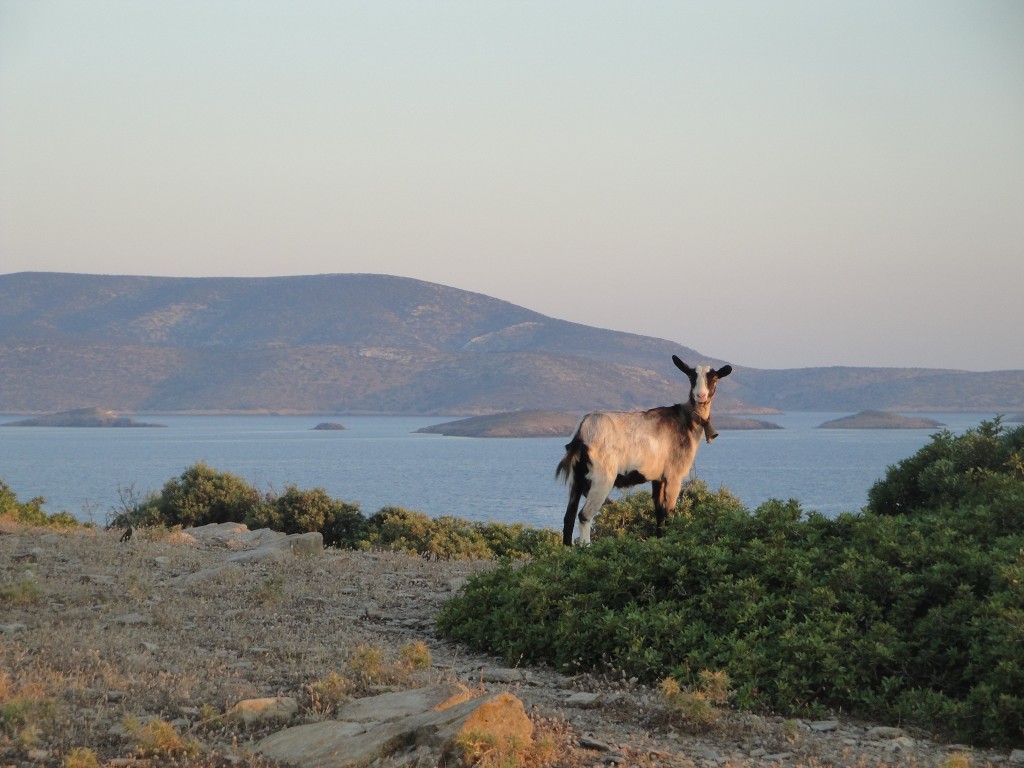 Only the church stands proudly intact at it's vantage point.
It was here that we watched our last Greek sunset. Perhaps the most magical of all.
Until the next time.