In mid 2013, I met a French journalist who had in 2011 spent 6 months living in New York City. This experience changed her life. Upon returning to Paris she was filled with new ideas and dreams, having gained the "we can do it" attitude from life in the big apple. In September 2011, Noélie Viallet joined forces with Kamal Ben Saïd and together they launched  www.paris-newyork.tv, for their shared love of New York and America. Following the success of that project, Noélie spent the next few years working on a book, expressing her affections for all things American, in Paris.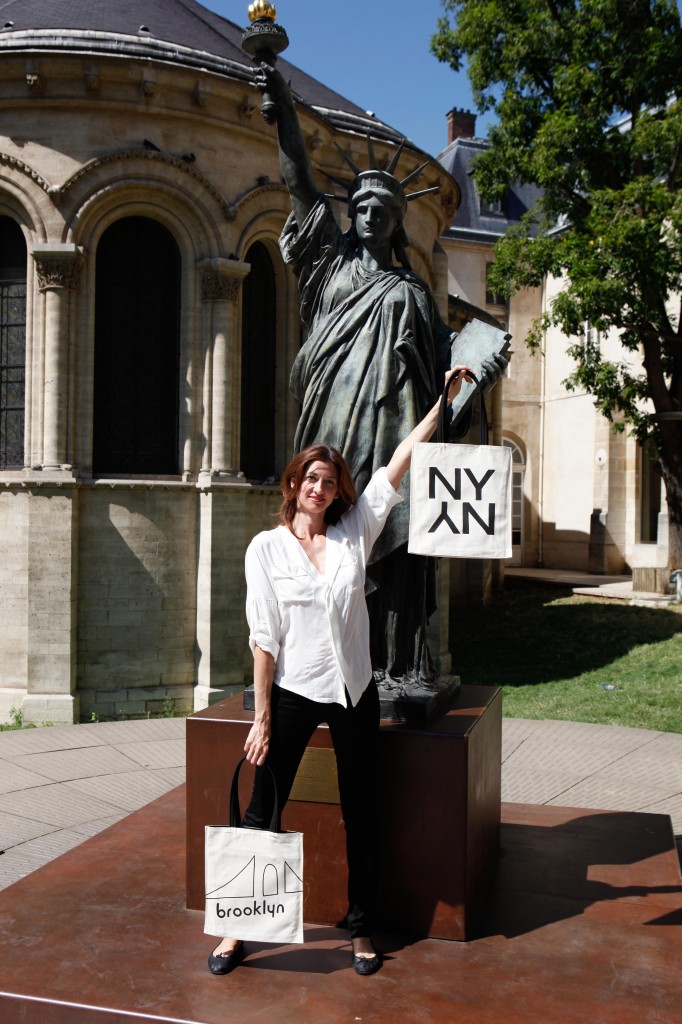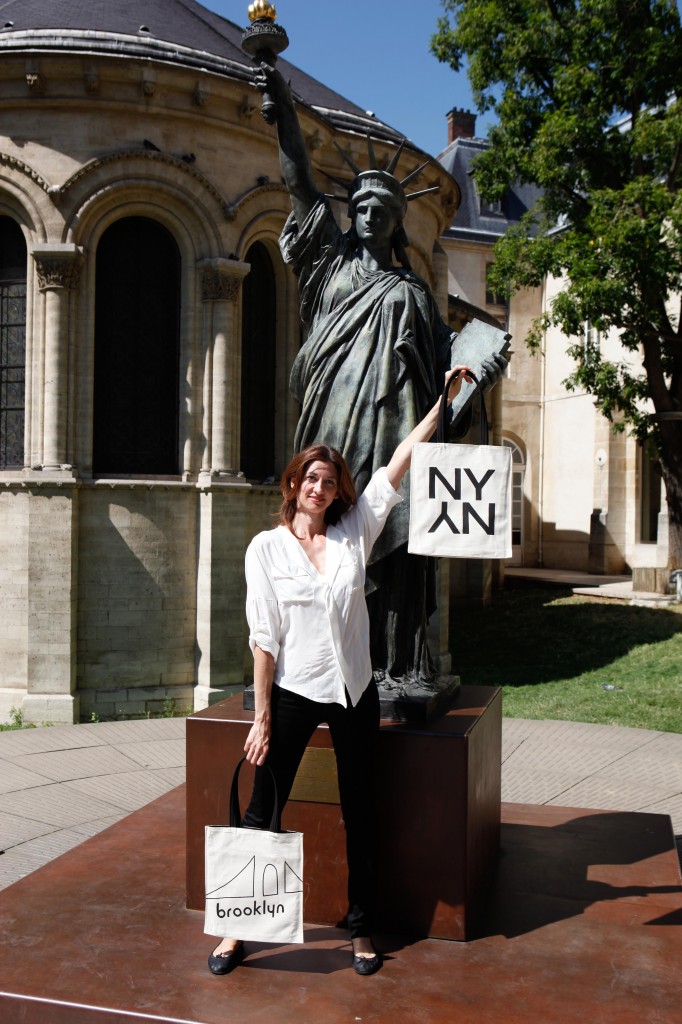 We met to speak about my handbags, as a New York designer now living in Paris, and our conversations quickly led to life between here and there. I enjoyed speaking with Noélie and was impressed with her ambitious projects! Needless to say, I'm honored to be included in Le Guide des USA à Paris, which was recently published and can now be found in bookstores all over Paris and on Amazon.com. All photos by photographer Pierre Olivier Signe.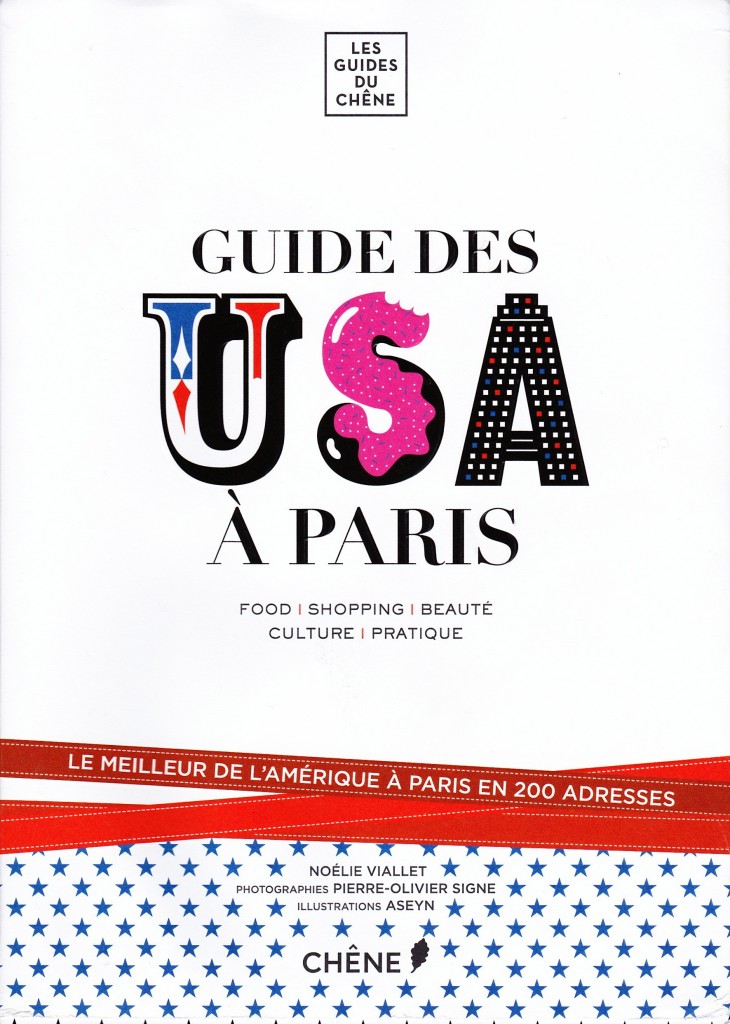 Included within the pages are many fabulous addresses for all things USA, including food, fashion, culture… Among them fellow New Yorkers and friends Suzanne Flenard of Square Modern, Daisy de Plume of THATLou (and now THATRue) and Kristen Beddard Heimann of The Kale Project.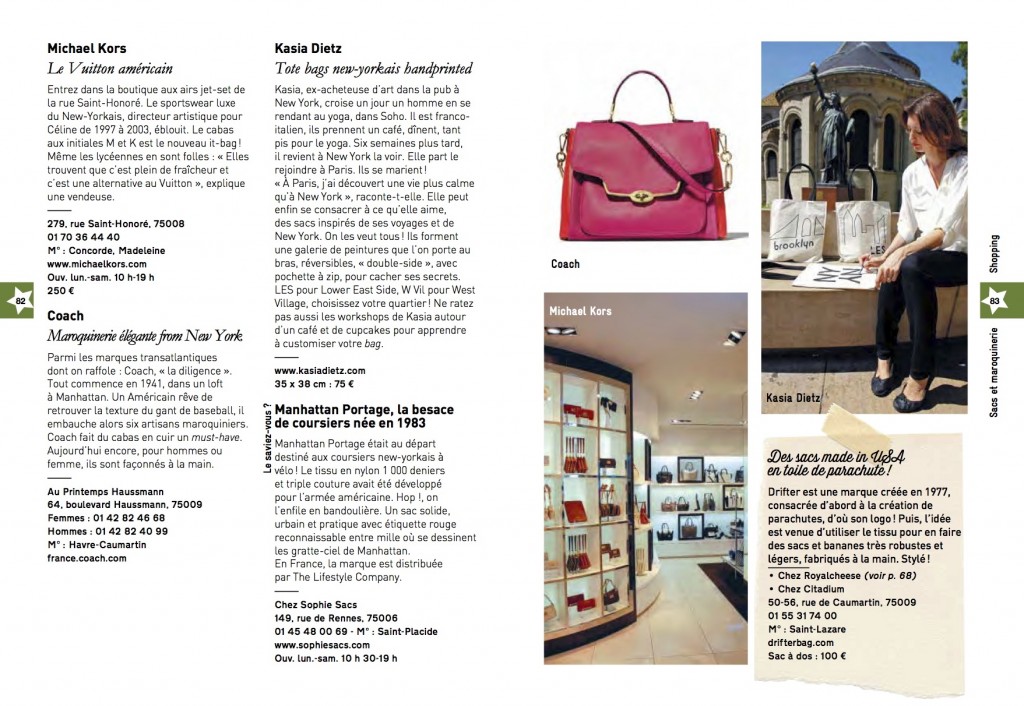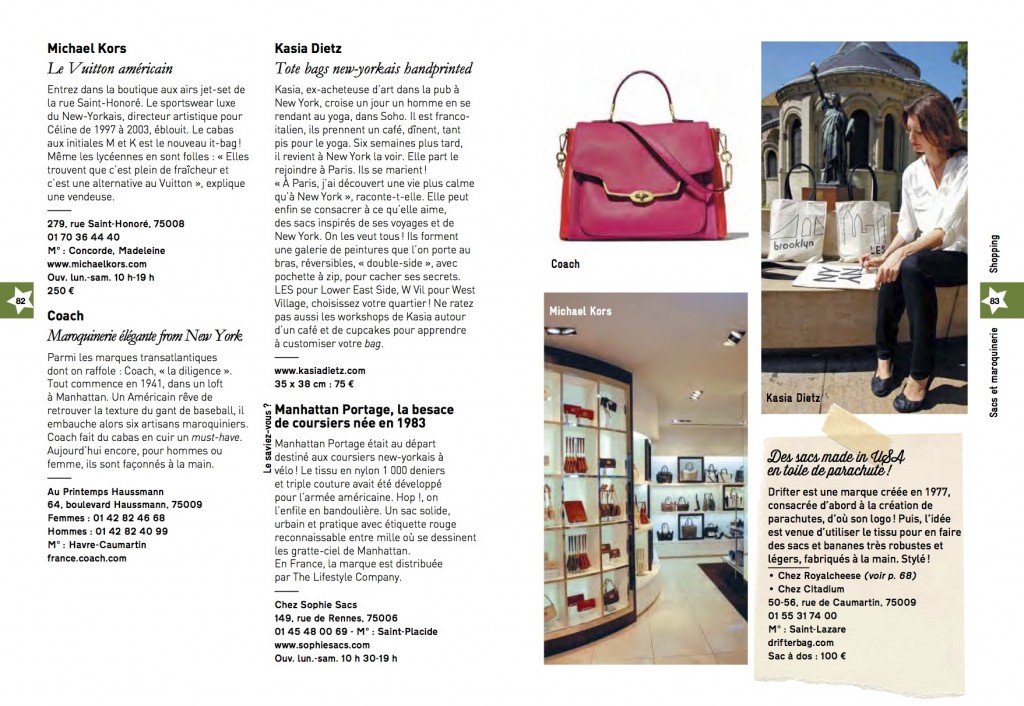 Thank you Noélie, for the courage to experience my country & culture and to share it with yours!