My last visit to Vernazza was on a hike just a month prior to the flooding. I was afraid of what I would find on my recent return. This village, the favorite of Rick Steves, was devastated, it's famously picturesque port completely buried. Just recently life has returned to Vernazza, still not nearly back to it's glory. Much rebuilding remains in the months ahead.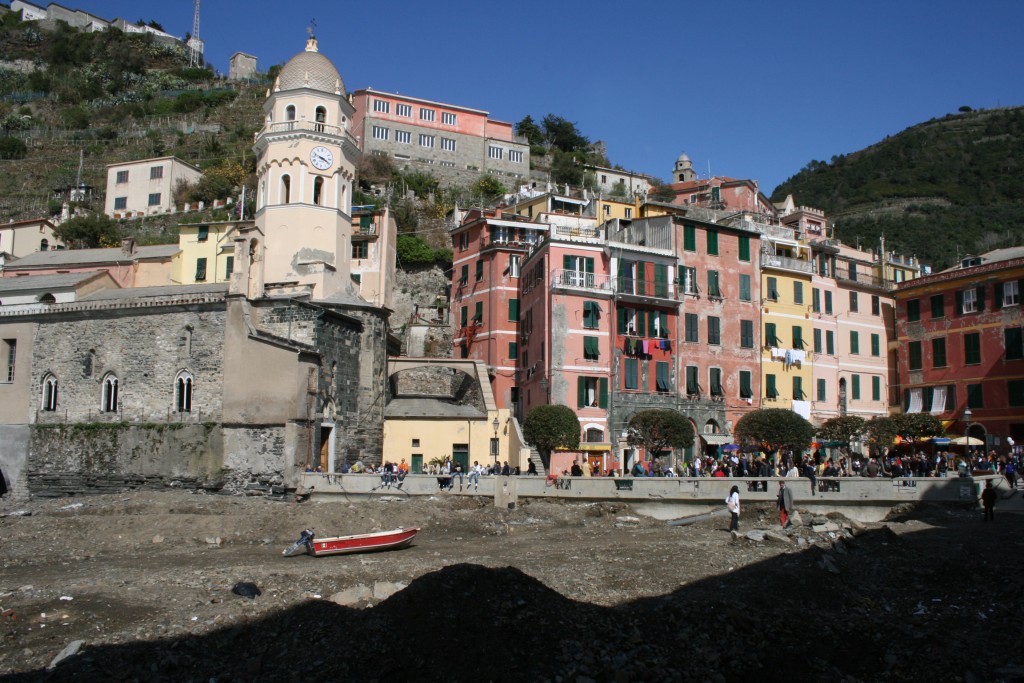 What I was most pleasantly surprised to find were the painted doors. On January 6th, 50 artists were invited to paint one of the many boarded up doors, a mission called "Un Arcobaleno di Solidarietà per Vernazza" — A Rainbow of Solidarity for Vernazza. To bring hope back to this shattered village. In the spirit of community, and art.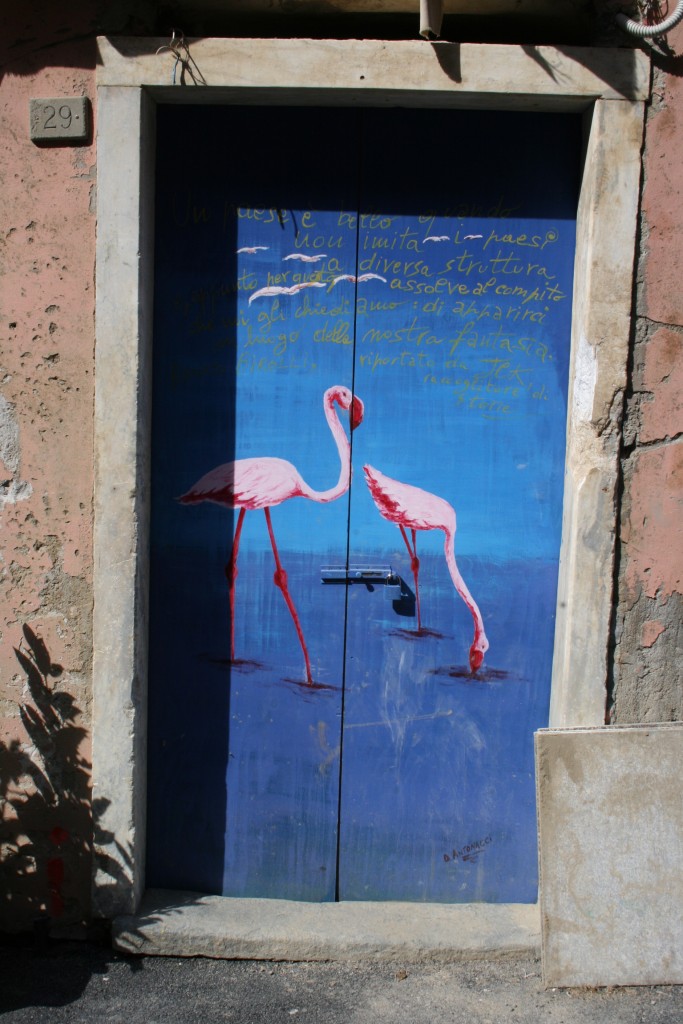 A last look from above as the sun set through the clouds, Monterosso far off in the distance. A view that could leave you breathless. And certain that this village will rise again.
For more on aid and progress of Vernazza click here.