Traveling to Italy often, I am well acquainted with certain of its 21 regions including Toscana with its rolling hills and capital city Firenze, Trentino and Alto Adige with the majestic Dolomites, and Liguria, my second home in Cinque Terre. On this trip, I discovered another region that quickly became a favorite, Lombardia.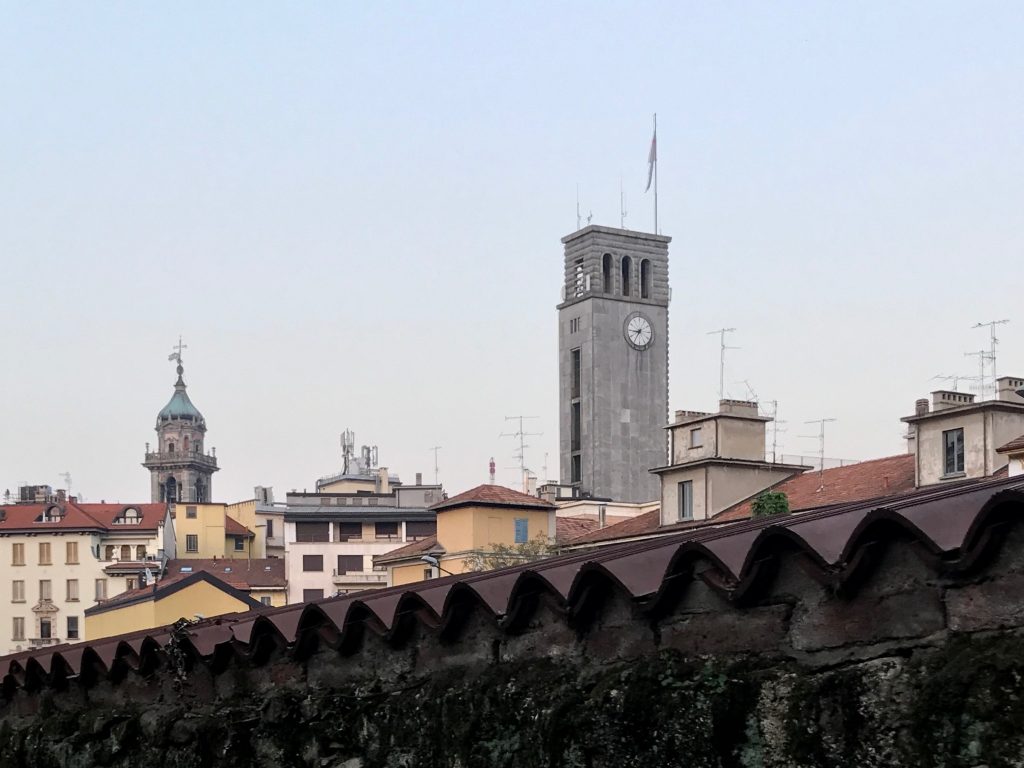 The journey began in the town of Varese, just 55 kilometers north of Milan. I soon realized that this was the perfect spot from which to tour the region. The first stop to discover the magic of Lombardia was the Sanctuary of the Sacro Monte of Varese, 883 meters high, now a UNESCO World Heritage Site. At the top of the hill stood the Pogliaghi House with its enchanting garden, a museum open to all. An eccentric lover of art, Ludovico Pogliaghi began building his house in 1885 and in the years that followed he collected over 1,500 artworks. An artist himself,  the door of Milan's Duomo was his most famous commission, with the original plaster door sitting just above his grand piano, which I attempted to play.
With church bells ringing in the distance, I walked along this 2 kilometer long "Holy Way" of Sacro Monte, encountering 14 chapels dedicated to the Mysteries of the Rosary. This sacred cobbled path dates back to 1604 when Capuchin friar Giovanni Battista Aguggiari set upon creating it.
Each of the 14 chapels are unique in design and feature statues and frescoes created by major Lombard artists of the seventeenth century. With every encounter I felt the mysterious air of a spiritual past.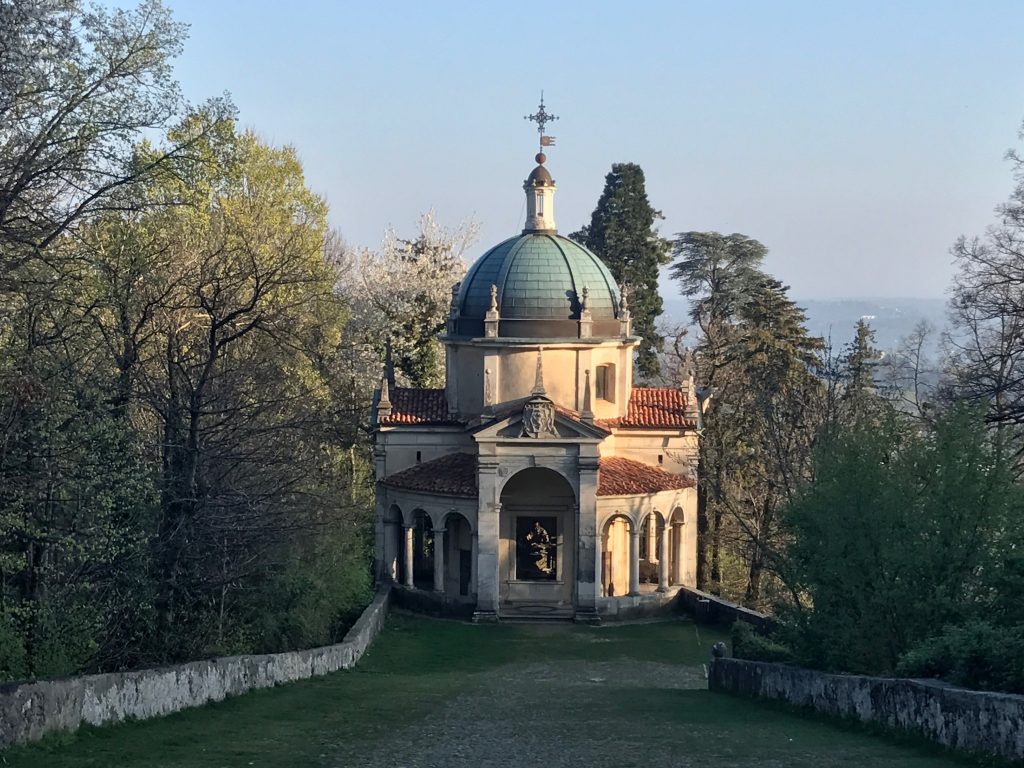 The following day another grand villa awaited in nearby Gazzada Schianno. Nineteenth century Villa Cagnola was a sight to behold overlooking French and English gardens and views of the countryside. Most impressive were the treasures hidden on the inside. In addition to a large private collection of Italian paintings from the fourteenth to sixteenth centuries, the collection of ceramics, both European and Oriental porcelain is awe-inspiring! Certainly worth a visit and an overnight stay.
From here I walked the historic route Via Francisca del Lucomagno to Castiglione Olona, surrounded by fields of blossoming flowers and the splendor of nature.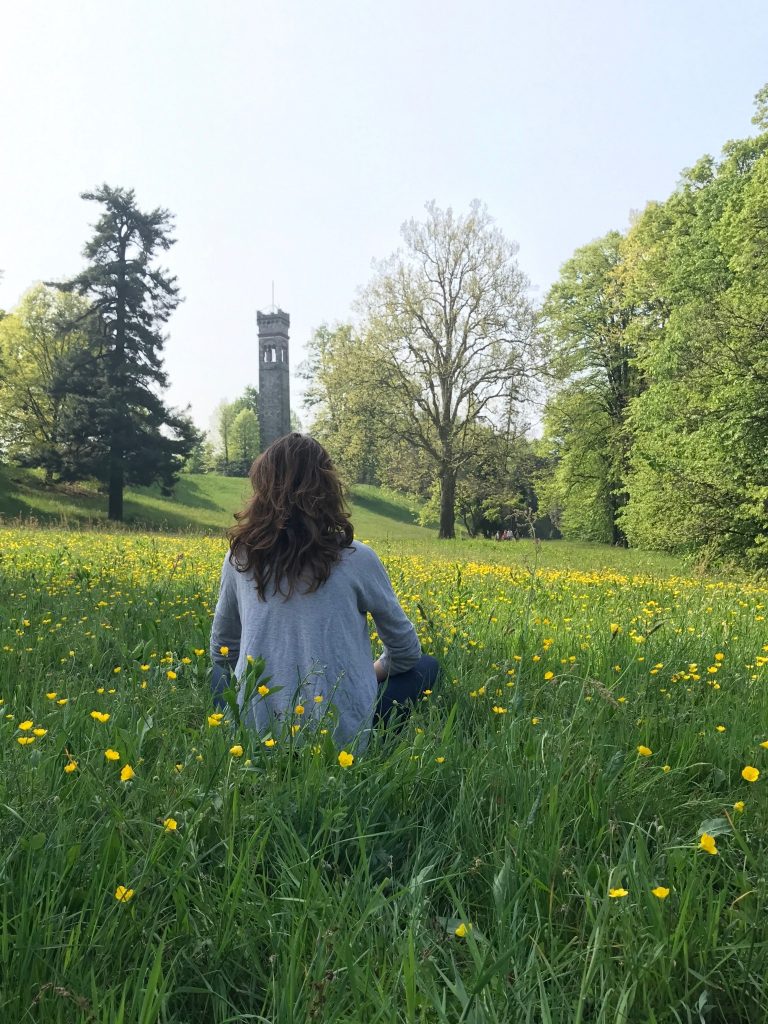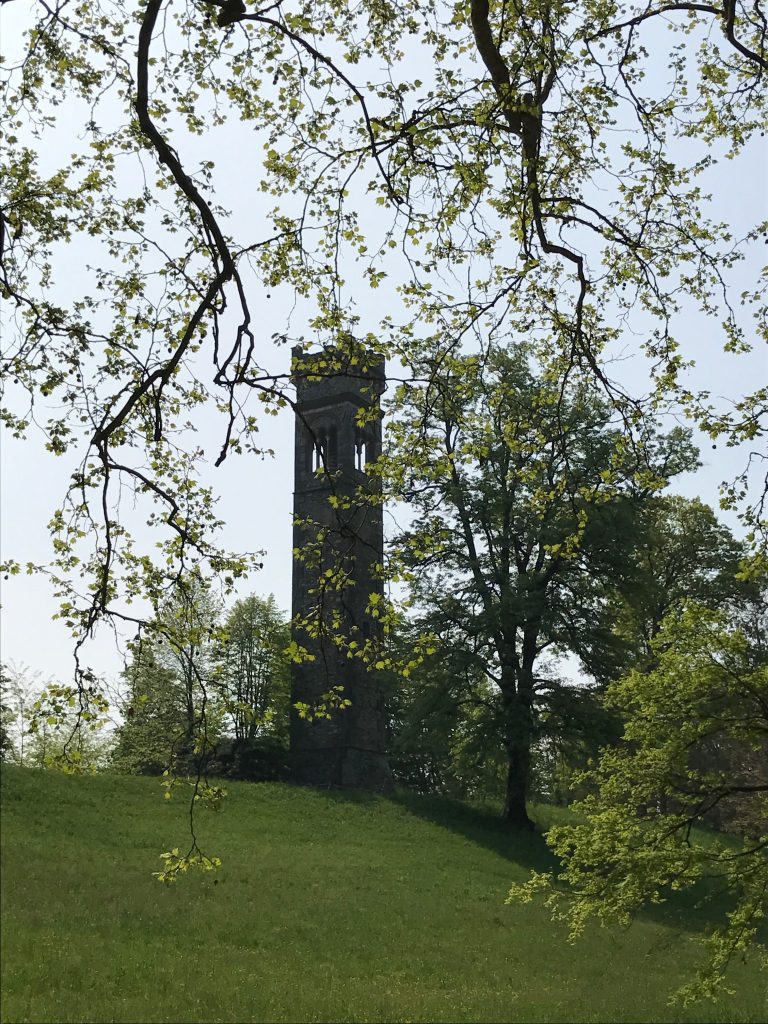 The fifth century town of Castiglione Olona charmed even from afar. I couldn't wait to enter its walls.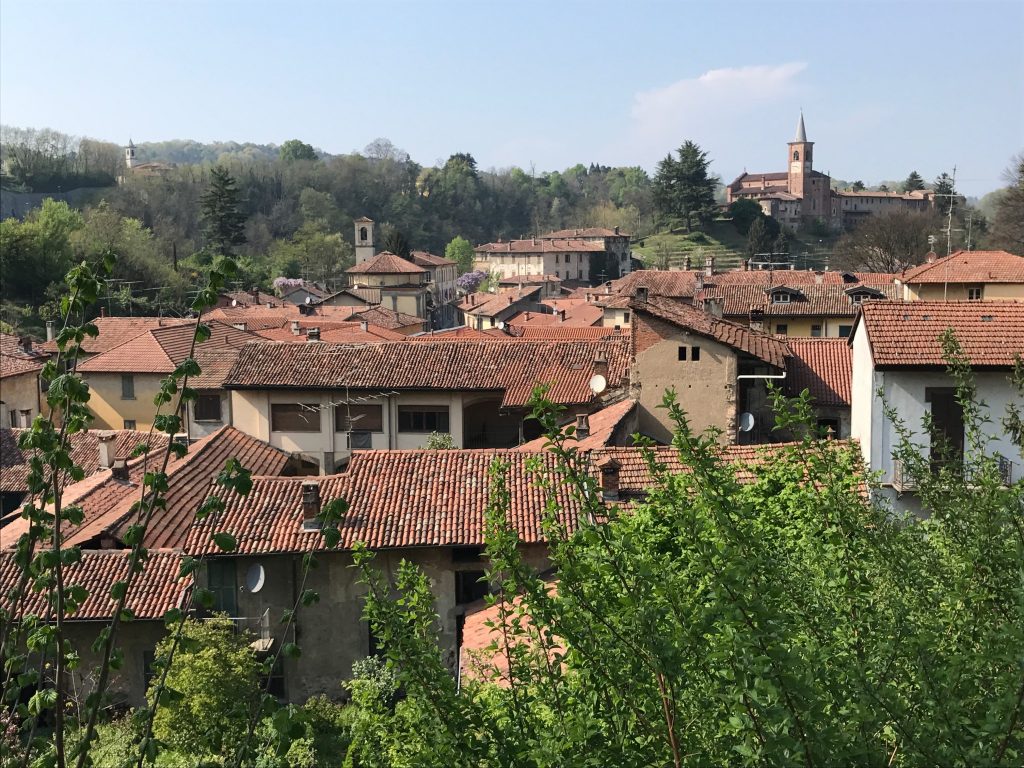 A lunch stop at Osteria degli Artisti for a plate of strawberry asparagus risotto? There's a first for everything!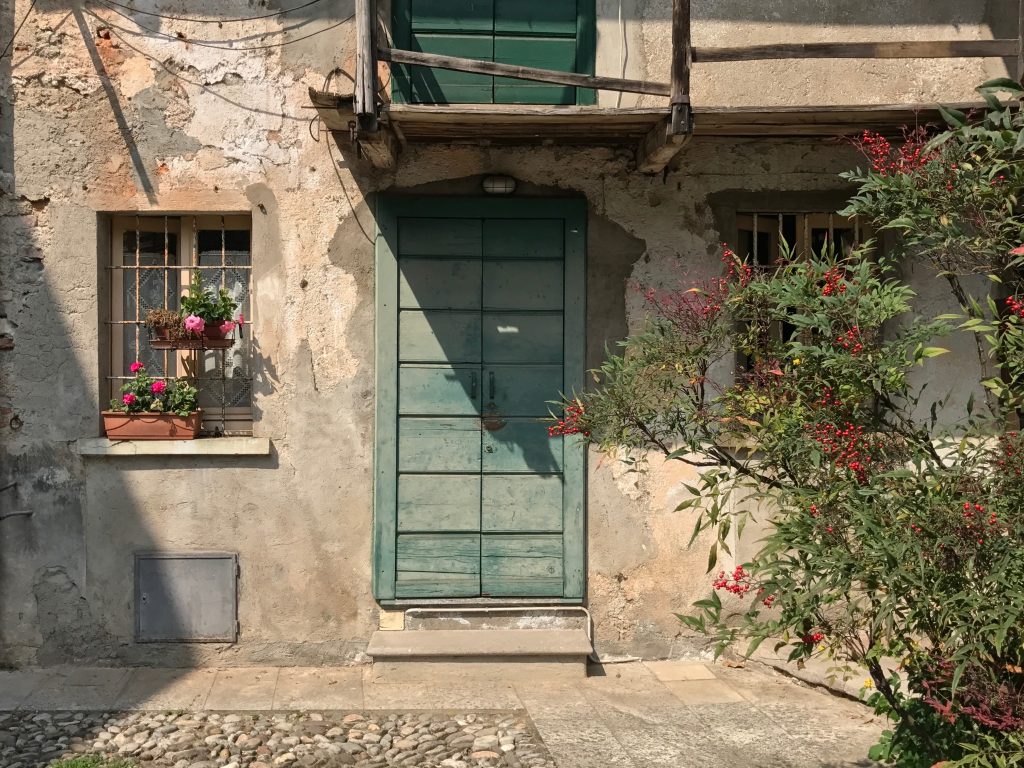 A site worth visiting is La Collegiata, built where once stood the ancient castle. The Collegiate church along with the Baptistry, makes up the Collegiate Museum. Both were decorated by Masolino da Panicale, one of Florence's most recognized painters.
From here the afternoon continued to Torba Abbey, a former benedictine convent. The annual flower market was taking place and the entire monastery was in bloom!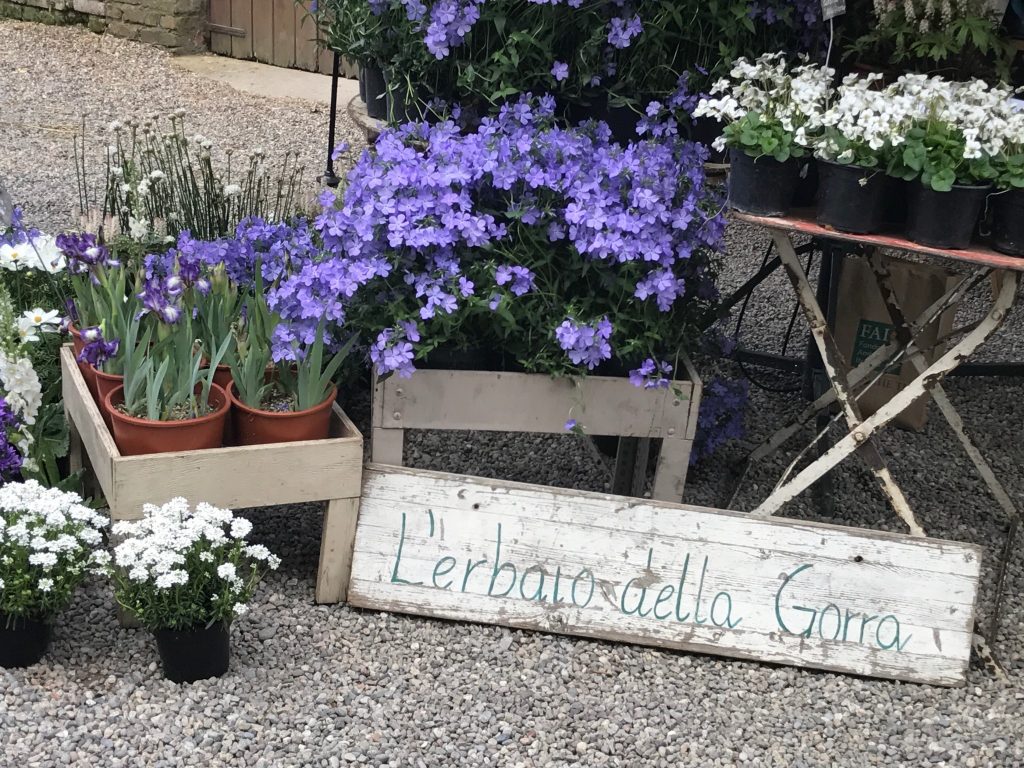 The next morning it was time to discover Lake Maggiore, Italy's second largest lake after Lake Garda. How best to tour this majestic lake than by sailboat. This may in fact be my preferred mode of transport.
The views were stunning, as the wind sent us sailing along the coast of Lombardia. Complete serenity as we reached a breathtaking monastery built within a cliff.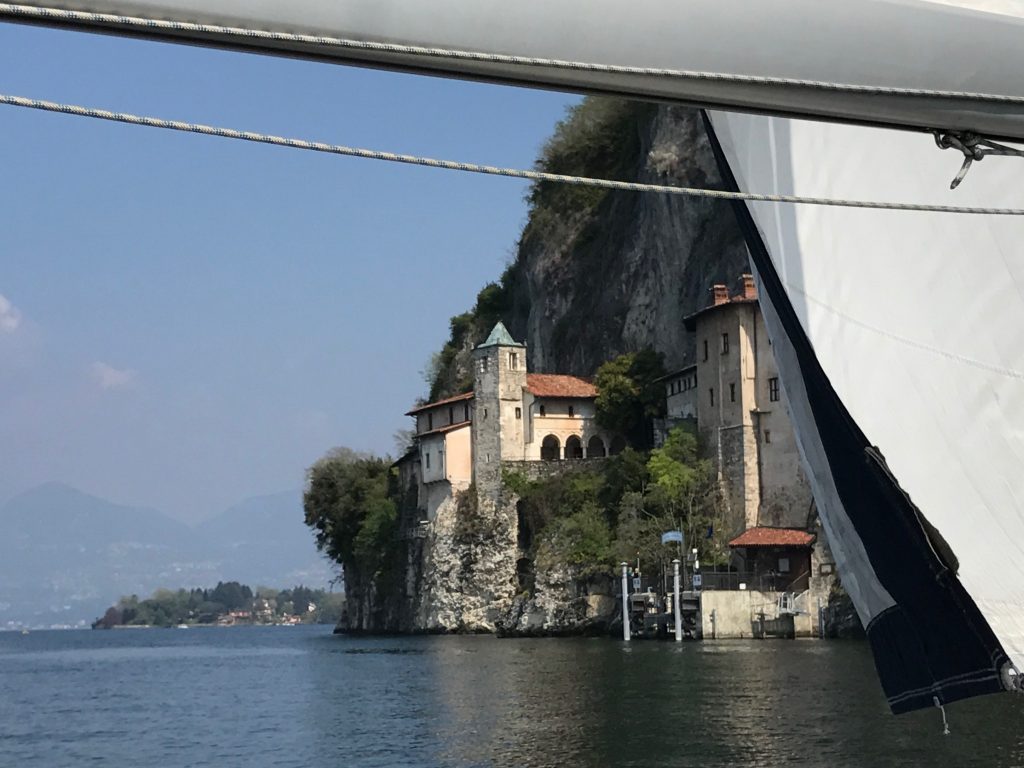 Santa Caterina del Sasso is one of the most ethereal sights I've ever seen.  Legend has it that after surviving a storm, wealthy local merchant Alberto Besozzi dedicated his life to Saint Catherine and had part of this Hermitage built in her honor. The rest as they say, is history.
My days and nights discovering Lombardia were filled with so many moments of awe and inspiration, both natural and spiritual. Enough to last until the next time. Meanwhile, here's a video for more bella vistas.