I've never been a great fan of winter, finding short days with a lack of sunlight hard to bear for so many long months. Not to mention the bitter cold. But when it snows in Paris, the landscape is nothing but magical. This is the winter that I love. Time seems to stand still as a blanket of calm covers the city. This past week Paris turned from gray to white, and at it's onset I convinced my Italian to venture into the snowy stillness of our neighborhood, le Marais.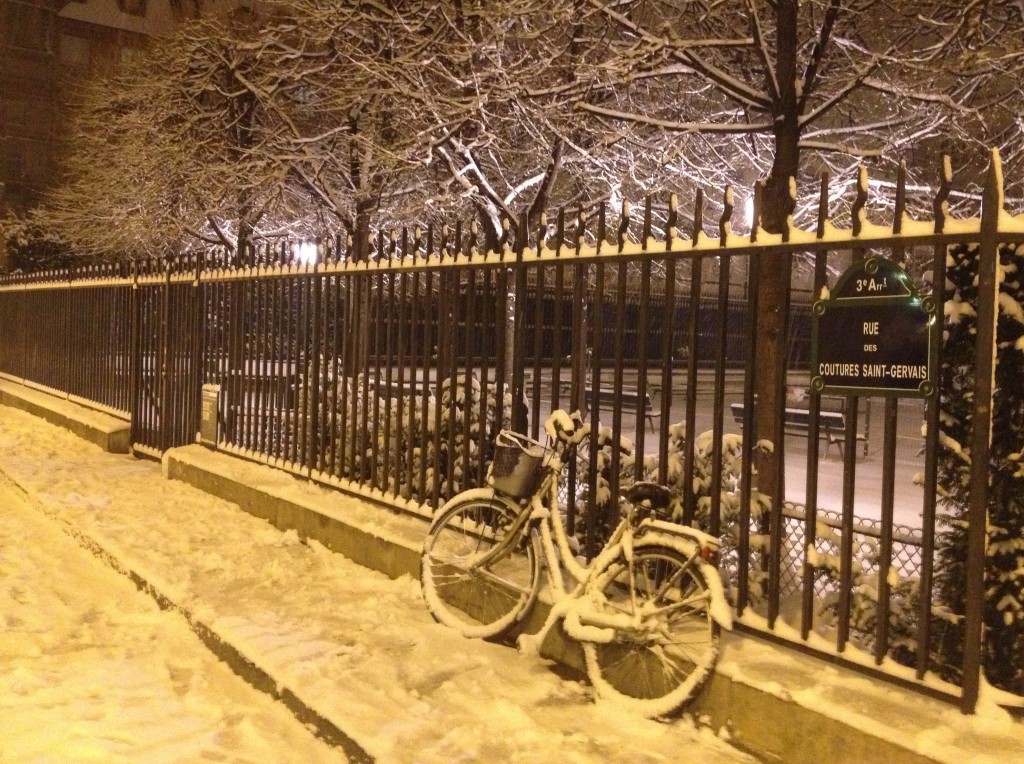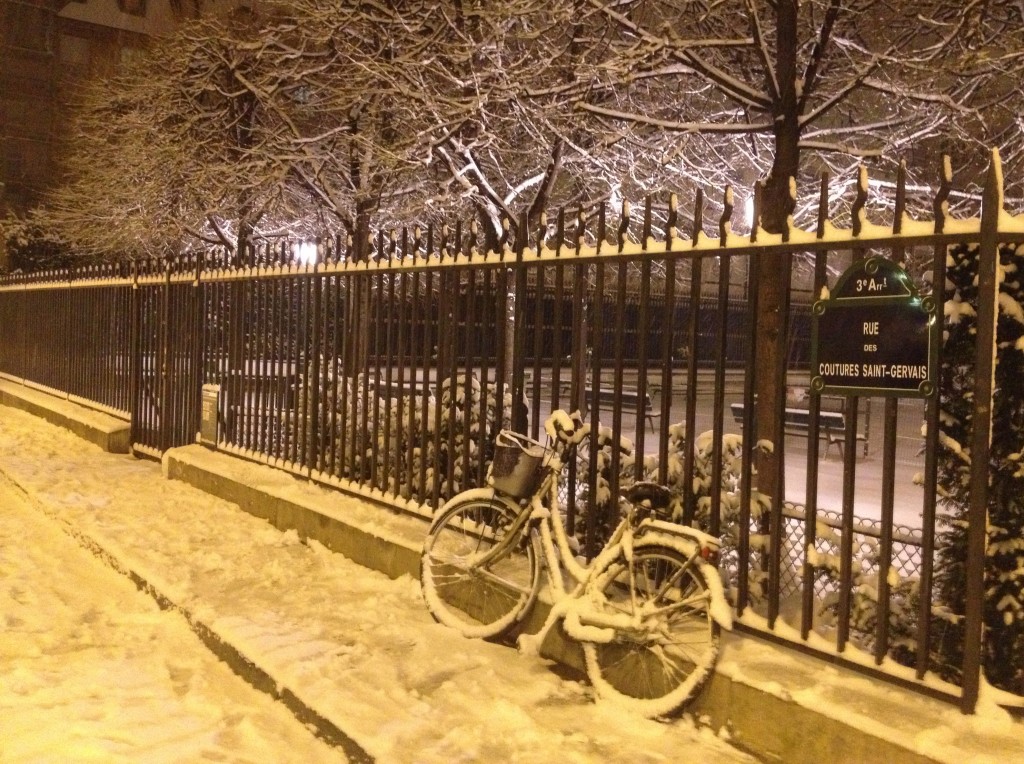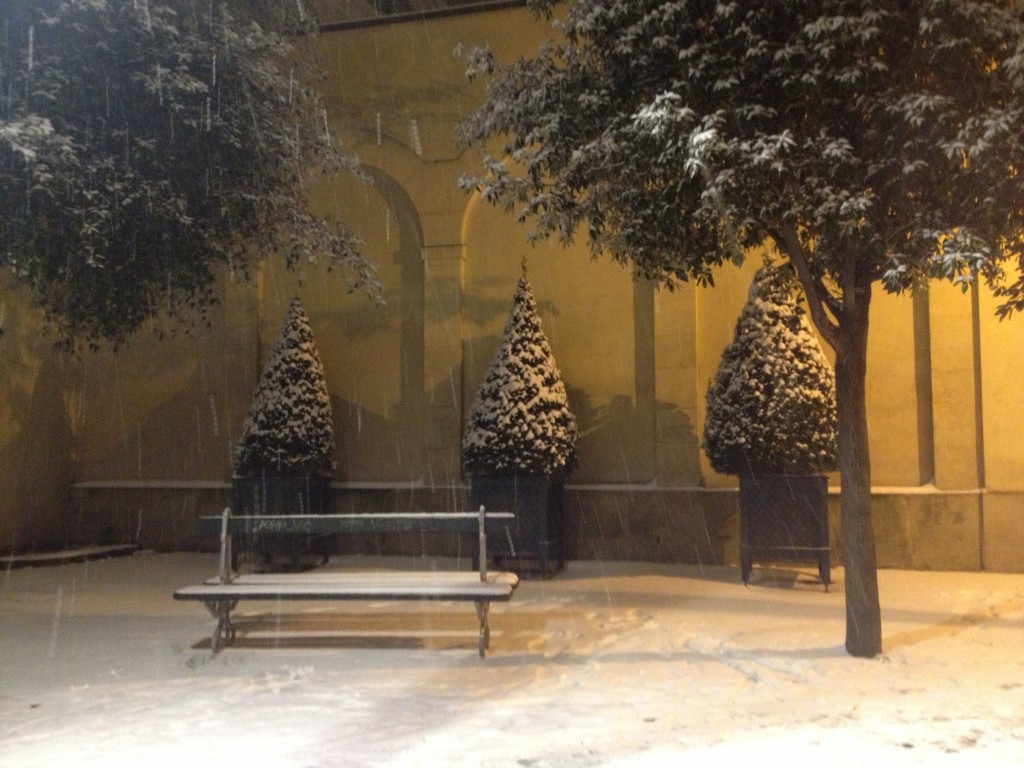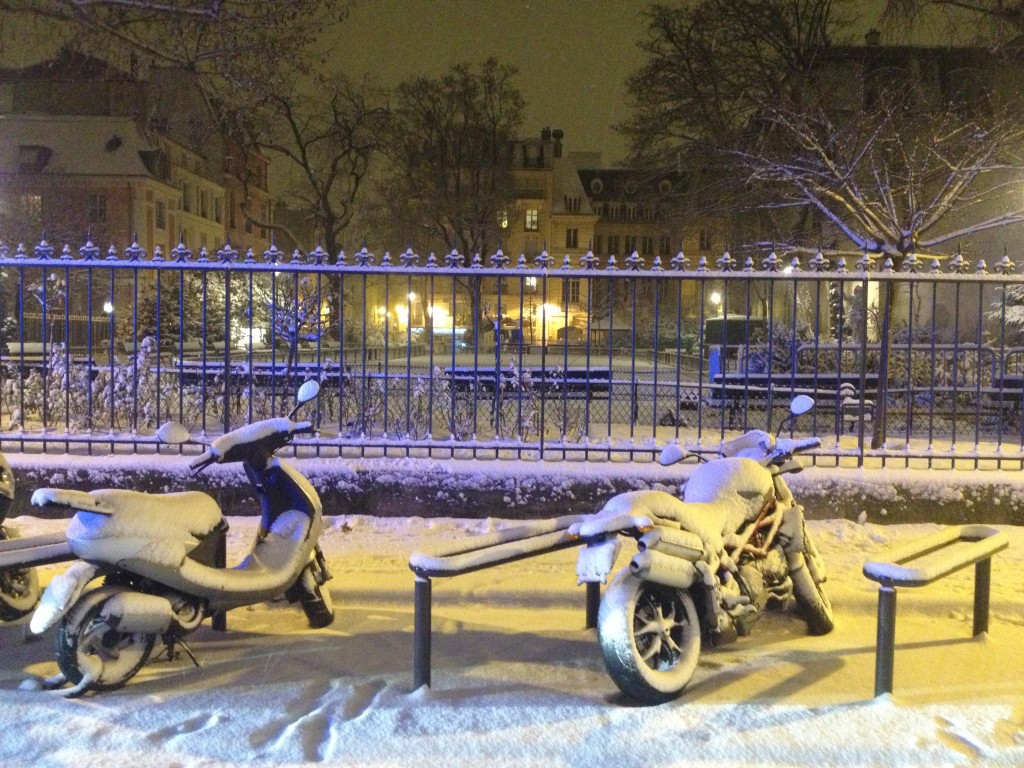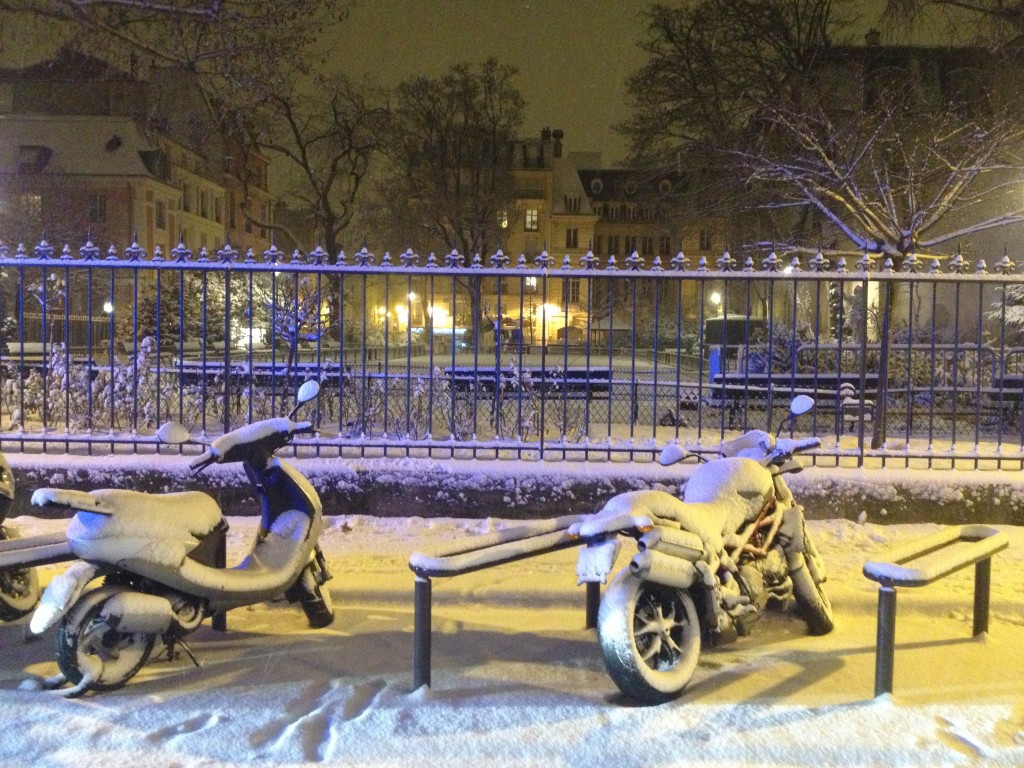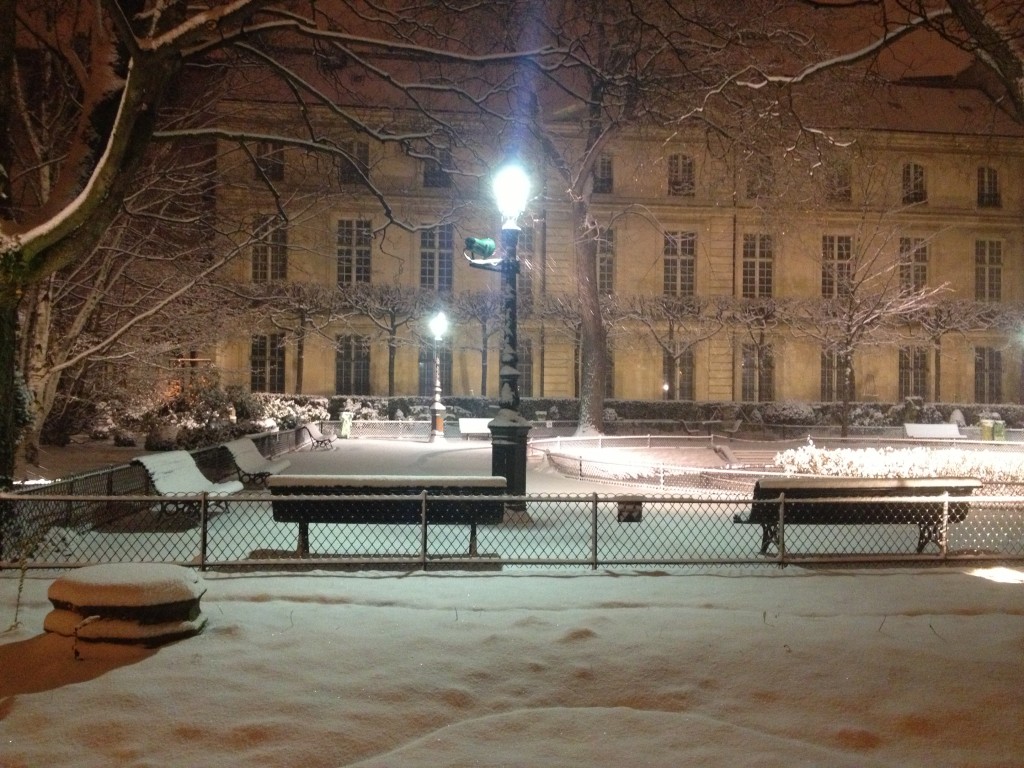 The following morning I awoke to find a brighter shade of white.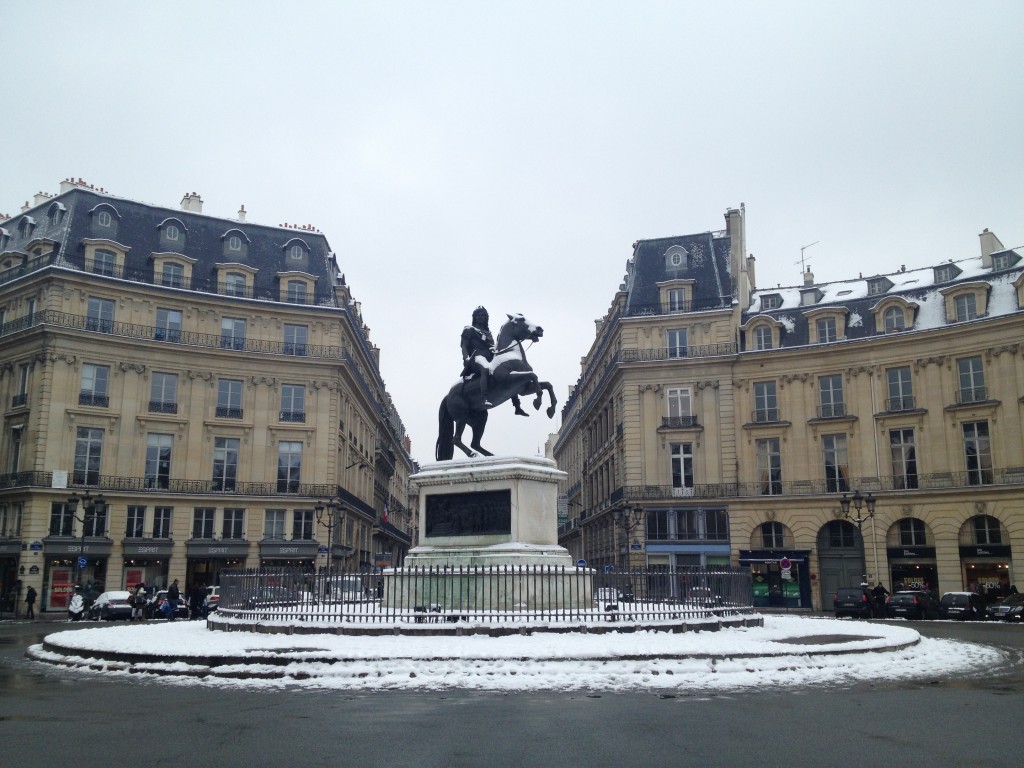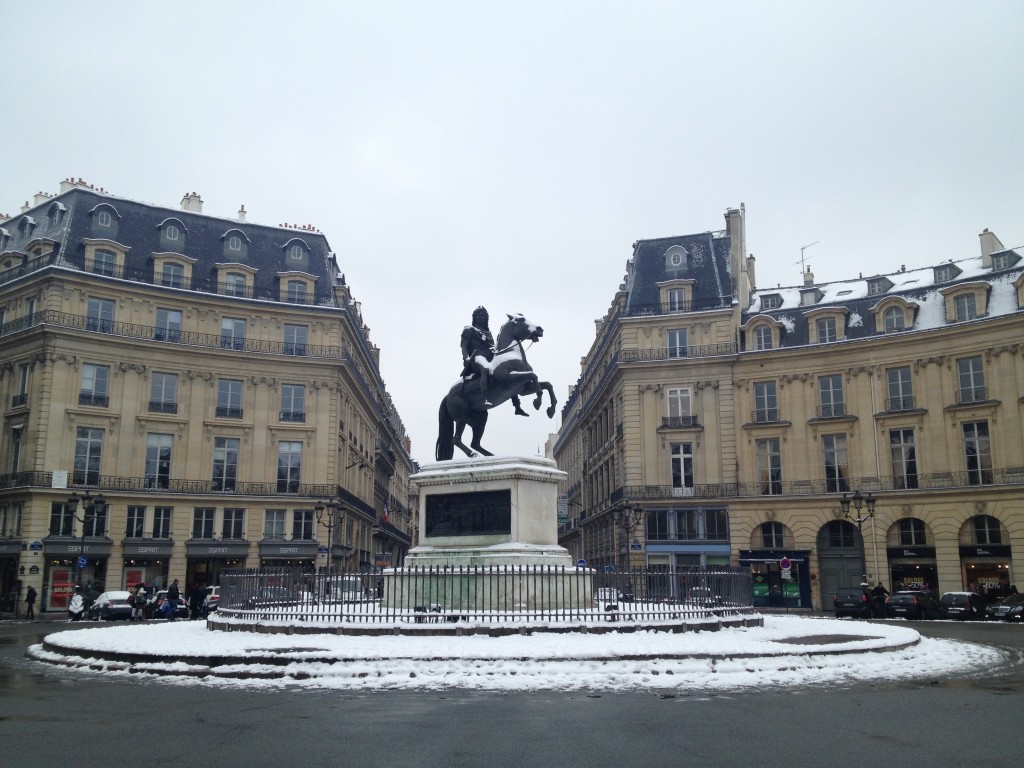 All the way to Place des Victoires, Henry XIV braved the snow, appearing even more regal.