This year we decided to embark on an adventure in celebration of one year ending and another beginning. Where better than beneath the Spanish sun? Our journey began in Seville. Home became Hotel Casa 1800, a historic palace-house turned boutique hotel, located in the heart of the Santa Cruz barrio. The views of our new city were breathtaking!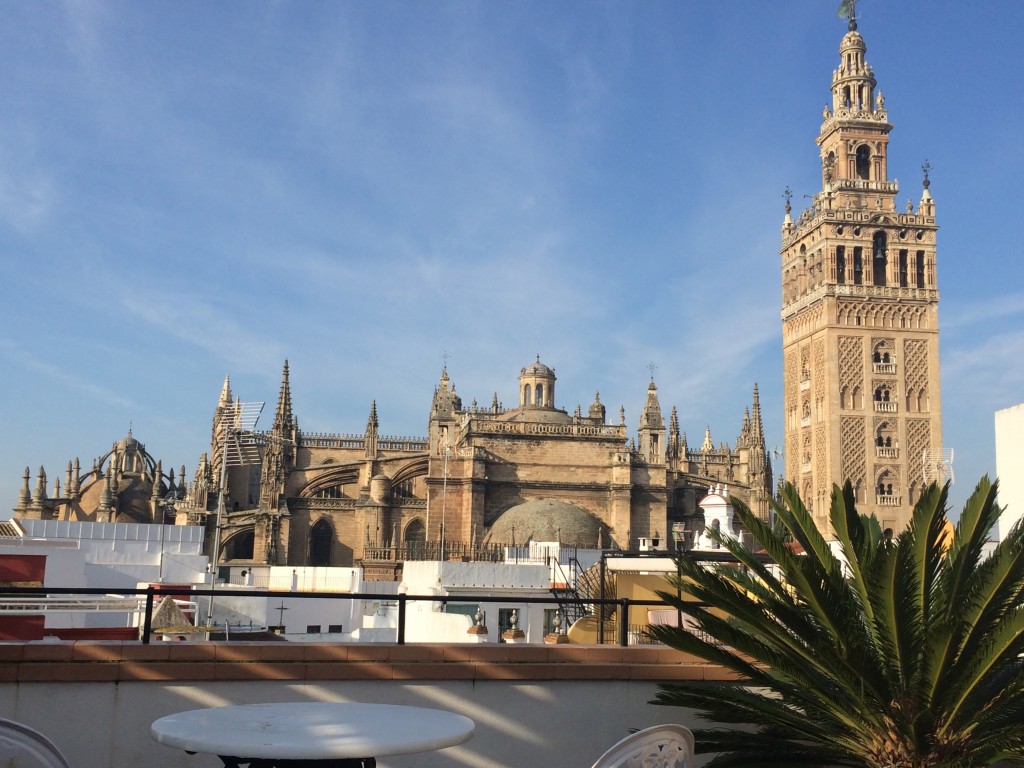 Neighboring our hotel sat the Cathedral de Seville, the largest Gothic cathedral and third largest church in the world. Within this noble space Christopher Columbus was laid to rest.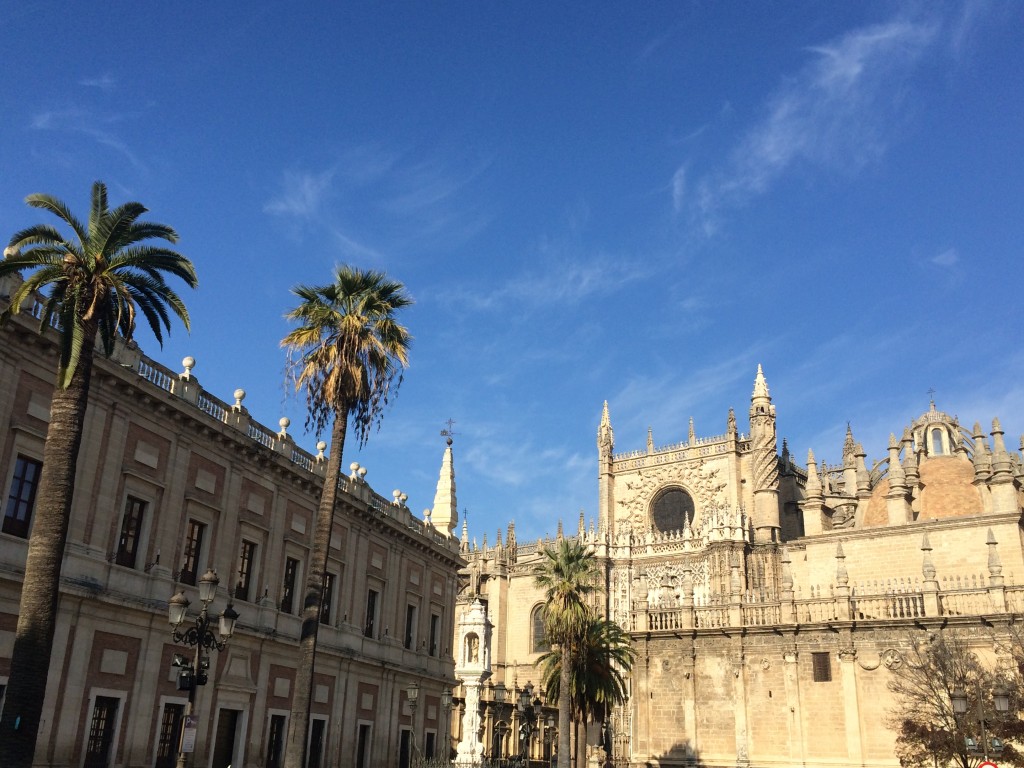 The views from the Giralda, the bell tower originally built as a minaret, were incredible!
Our most memorable day was spent at the Alcázar of Seville. Once a Moorish fort, this palace, known to be the most beautiful in Spain, is the oldest still in use in Europe.

Walking through it's many chambers and courtyards, we were well impressed. I became enamored with the Muslim architecture and colorful tile mosaics. (New bag collection?)
The Alcazar's gardens were uniquely magical. We spent hours walking their paths beneath the Spanish sun, hidden within a palatial world, walled in the center of a charming city.
Our wanderings took us to the Plaza de España, located in the Parque de María Luisa and built in 1928 for the Ibero-American Exposition of 1929, now mainly government buildings.
Much of the reason I love to travel, is to try the regional specialities. For dinner and lunch, we opted for tapas, and many conversations centered around food. Where were our favorite spots? Here is a list of our top three tapas restaurants in Seville. And we tried many! In no particular order, La Brunilda, El Pasaje & Vineria San Telmo. Buen provecho!
Soon it was time to leave Seville for Córdoba. Adventures in Andalucia continue…