Paris, the city of love, undoubtedly one of the most romantic in the world. And who better to enjoy it with than yourself? My first visit to Paris, before my life of love in the city of lights, was as a solo traveler. In a matter of moments, I was smitten! Even after eight years as a Paris local, I still take time to walk around my favorite neighborhoods, those less known to tourists, to sit at cafes and read or watch the Parisian world go by, and to take in the beauty of this enchanting city. Join me for a little walk in the snow, starting at Canal Saint Martin…
Next stop to nearby Place de la République where Marianne stands tall for Liberté, Égalité and Fraternité.
One of the most charming neighborhoods in the right bank is the Haut Marais, filled with treasures galore, one of them being chocolate shop Jacques Genin. His chocolat chaud is heavenly!
Head over to the Marché des Enfants Rouges and pick up a bouquet of the most stunning seasonal blooms.
With plenty of cafés lining the streets, stop by for a moment to read or reflect, with a side of people watching.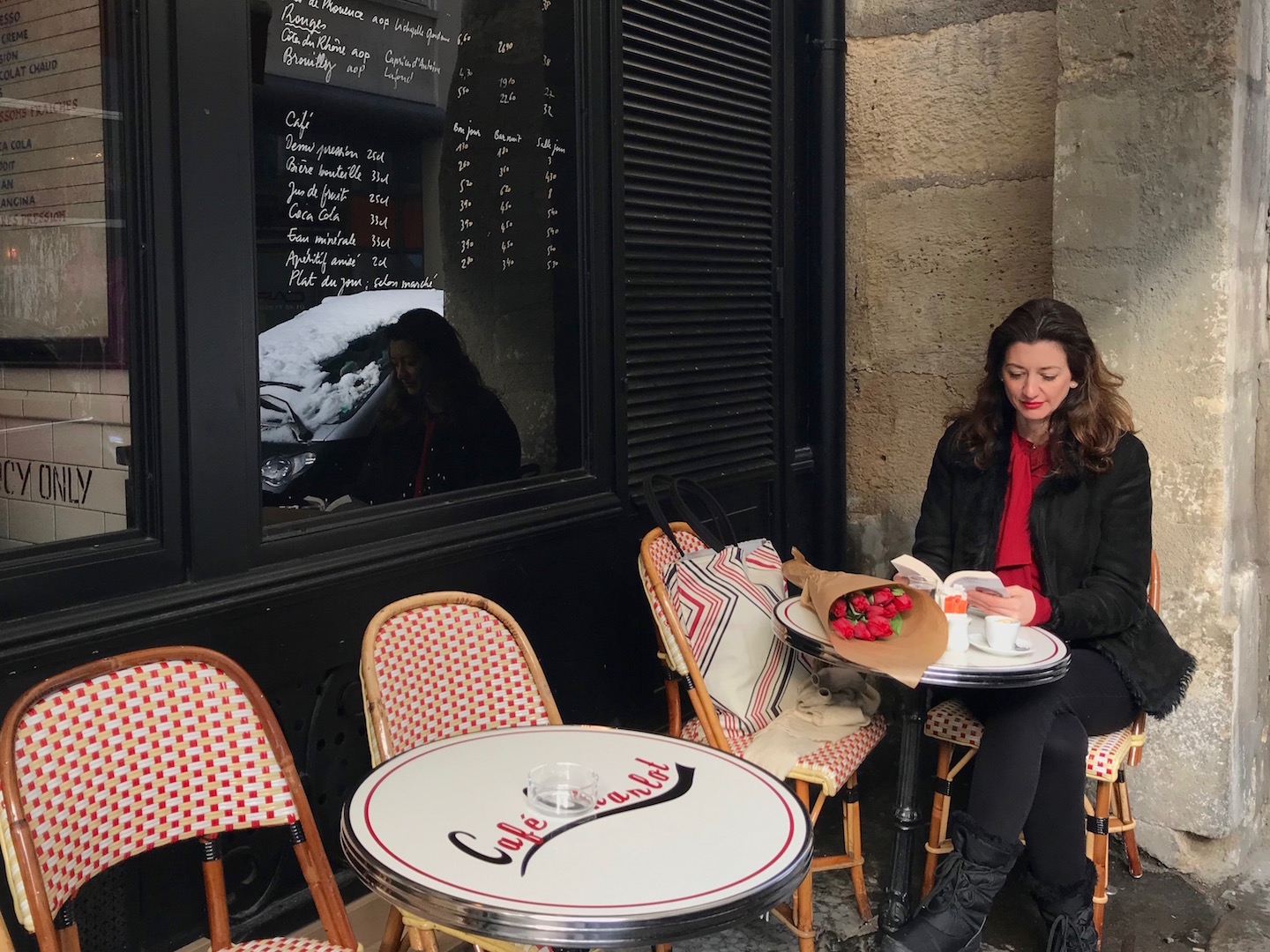 Take a walk around the neighborhood and become enchanted with all the nuances that are so typically Parisian, and pop into the Picasso Museum for a date with art.
Follow the cobbled paths until you reach regal square Place des Vosges, once home to the French royalty.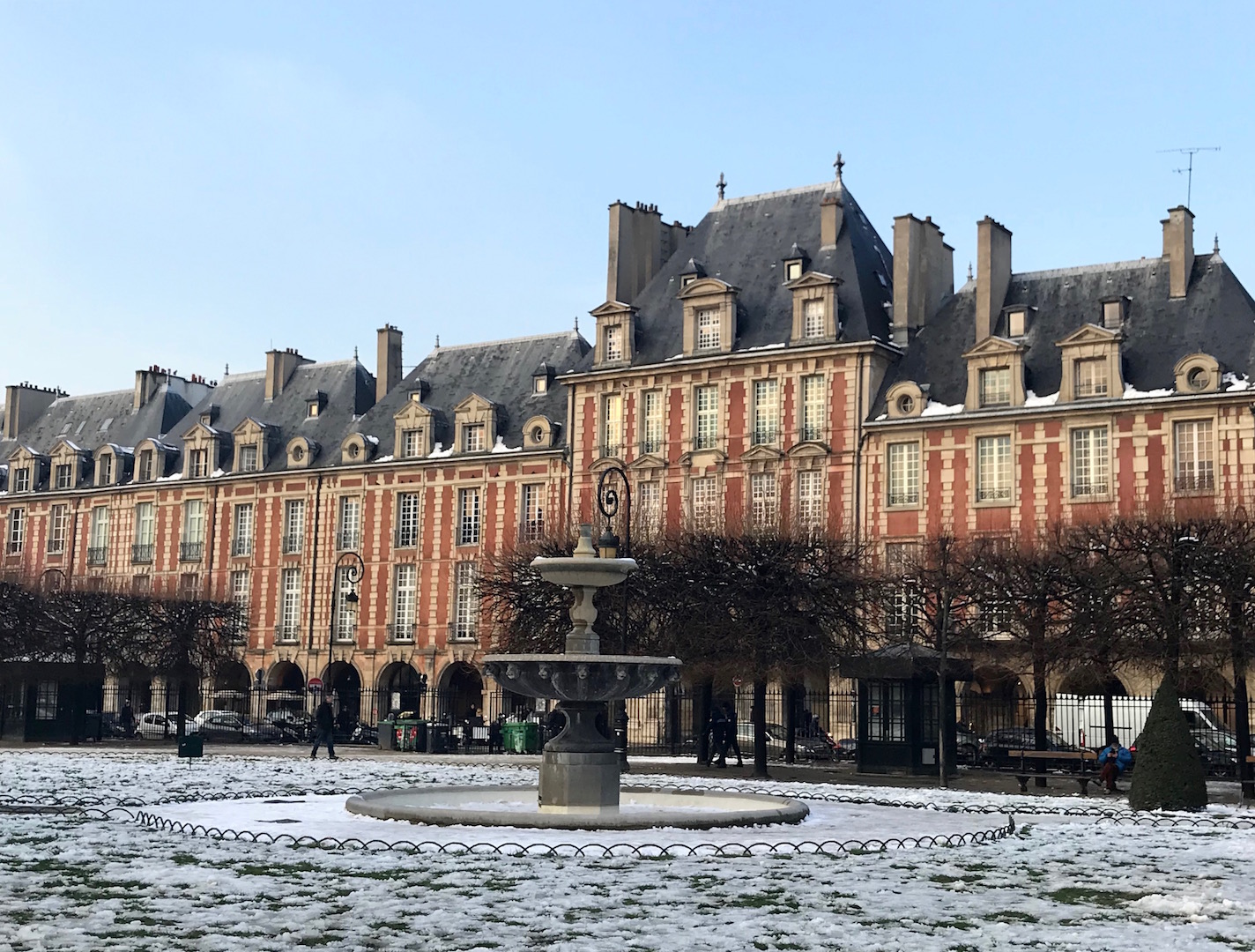 Are you smitten yet? Here's my video tour through a few of my favorite romantic spots. With love from Paris!
Blog post and video sponsored by Flybe, Europe's largest independent regional airline.