I'm finding it difficult to articulate my thoughts of the past 48 hours. My beloved Paris, a city adored by all, attacked, so many innocent lives lost. And for what? For enjoying life, liberty and the pursuit of happiness. My Italian and I live in the North Marais, bordering the 10th and 11th arrondissements, steps away from Place de la Republique. On many evenings we are carousing these sames streets where the attacks occurred, where many were not as lucky as us. Glued to the news at home, we could barely believe the events as they unfolded all around us, sirens in the distance making it all the more real. My heart aches for the families and friends of the victims, for the lives so suddenly cut short. I was immediately reminded of the Charlie Hebdo attacks earlier in the year. Again? The shock and despair I feel, that many of us feel, is all too similar to 911 in New York, an attack not just on a city, but on the entire world.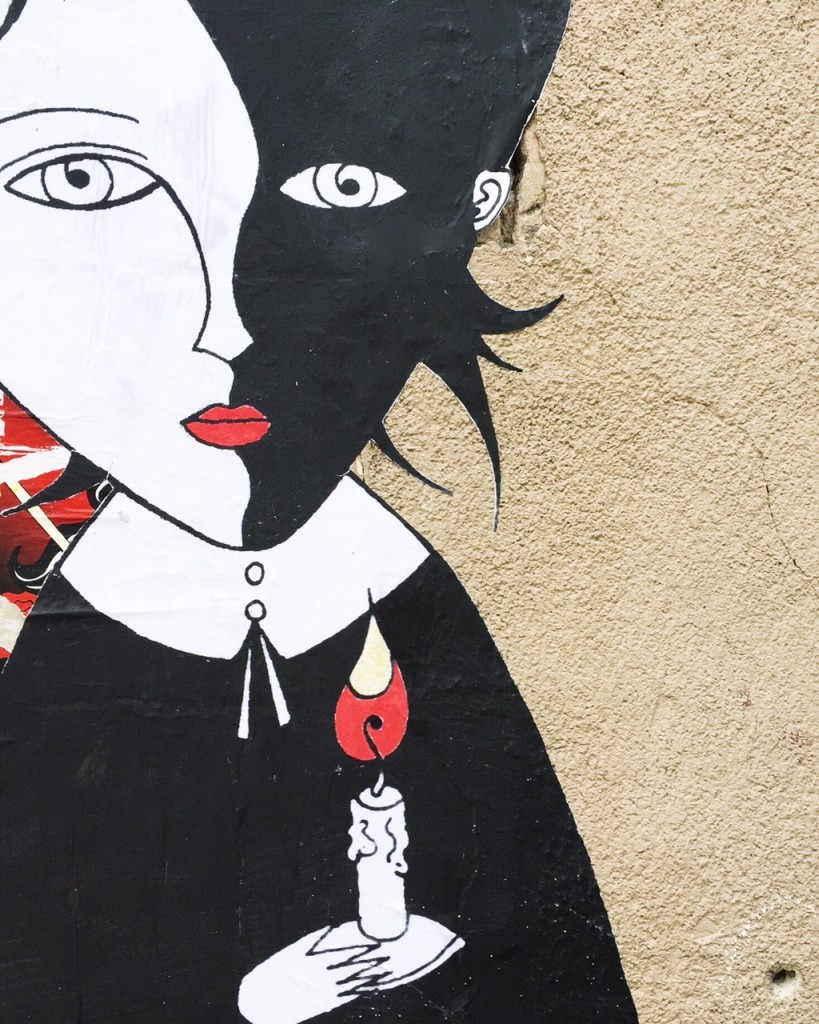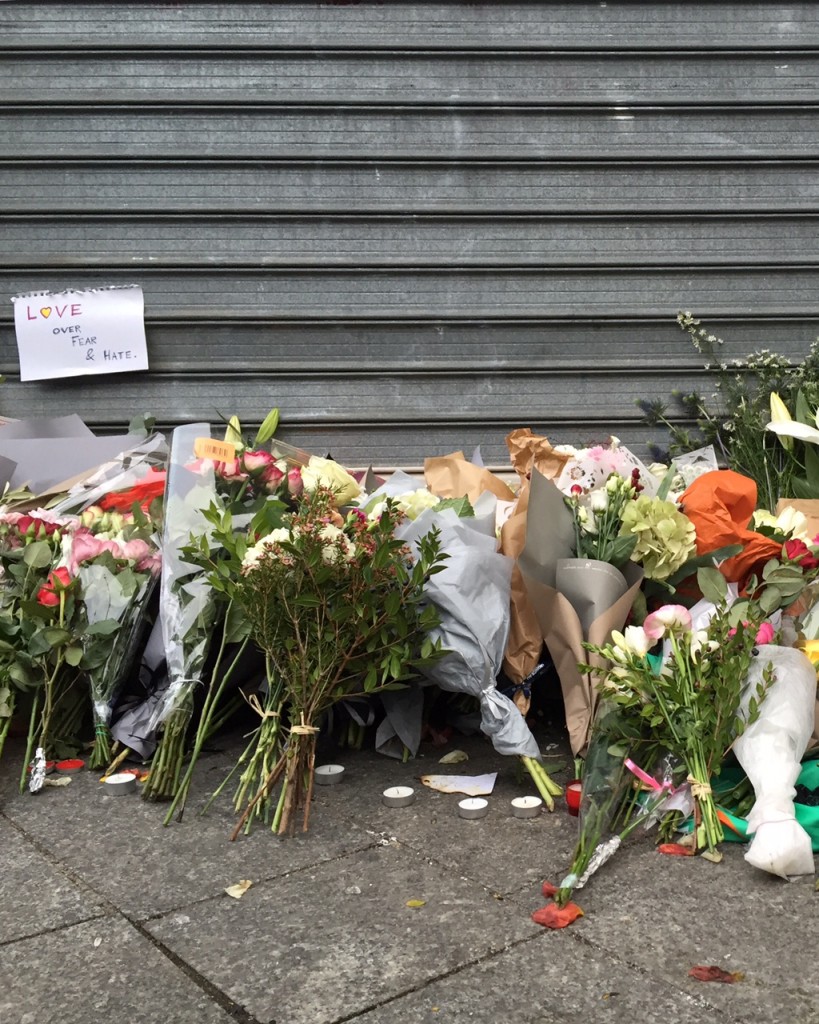 On Saturday, rather than stay home and allow the media to feed our fear, we walked to the sites of the attacks, in thought of the victims and in support of our adopted city. My eyes filled with tears as we passed the cafes with terraces once brimming with locals; now only bullet holes remained. The gate was down at Le Petit Cambodge. Flowers and candles lined the streets, people of all ages gathered around to pay homage. Suddenly it became all too devastatingly real. That evening we spent with friends from the neighborhood, all of us grateful not to have been in the wrong place at the wrong time. Chance.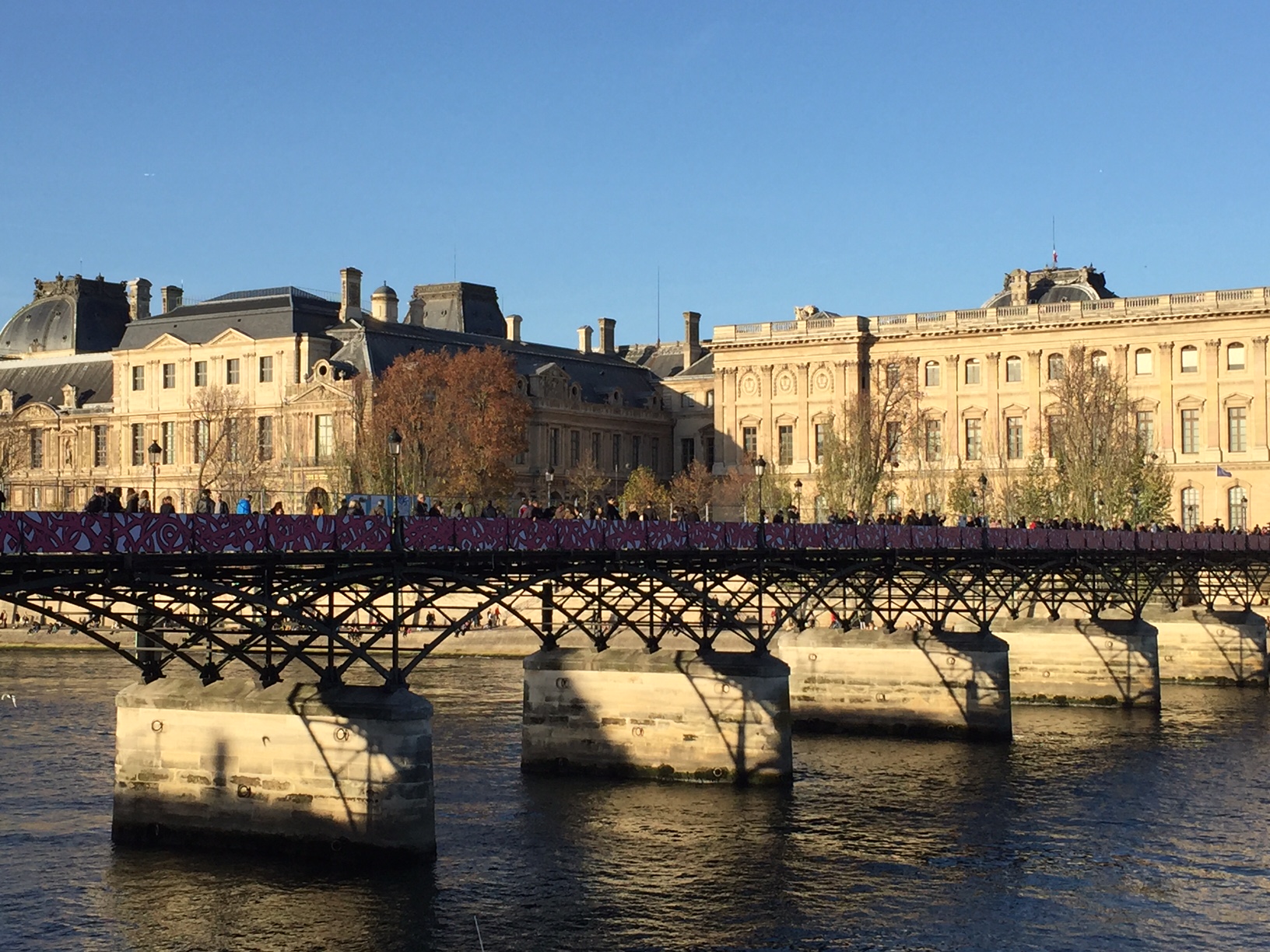 The sun shone brightly on Sunday and again we took to the streets. As we often do on mild fall weekends, we biked to the Seine and rode the length of the river past Hôtel de Ville and our favorite haunts in Ile Saint-Louis until we reached Musée d'Orsay. Museums and markets remained closed, but all around us life was being lived. Parisians mingled at neighborhood cafes, children ran around the riverbanks,  tourists queued to view Paris by boat, we even caught a glimpse of a token bride and groom. Love for the city was felt around every corner.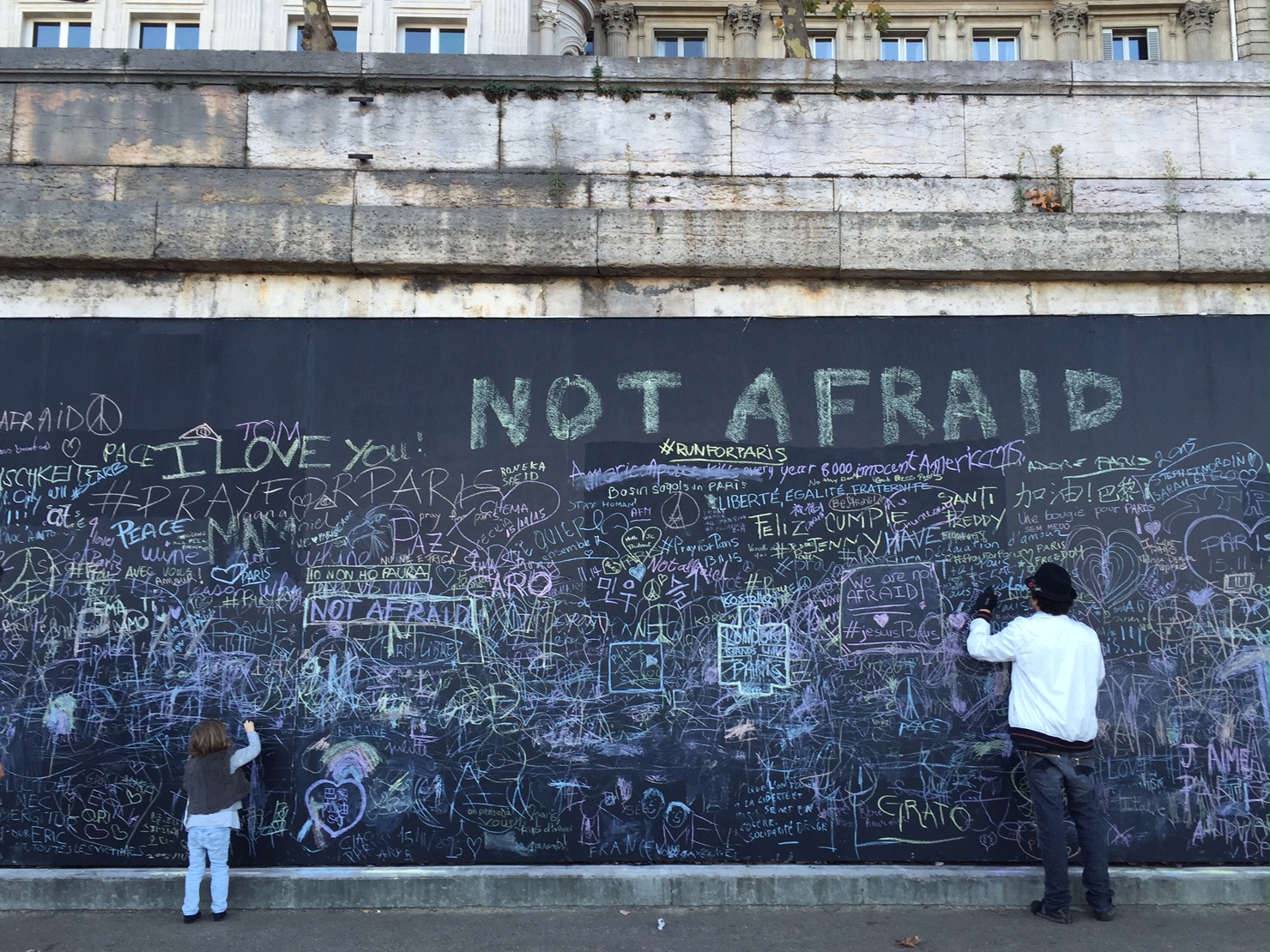 Since 911 my affection for New York grew deeper, it became a city that will forever remain in my heart. Now too, I feel more bonded to Paris, much the way I do to a loved one whose well-being is of paramount importance to me. This is perhaps the most sane way to survive such terror, by expressing profound love and cherishing the life we have been given. Every. Single. Day.
As the sun set and we made our way back home, I thought about the official Paris Motto since the Middle Ages, now again relevant, Fluctuat Nec Mergitur, Though beaten by the waves, she never sinks. Stay strong Paris!